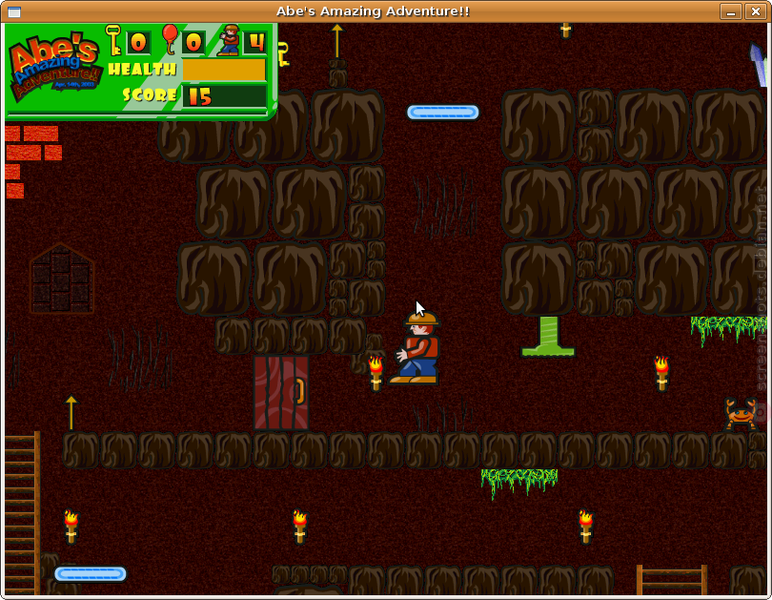 A scrolling, platform-jumping, key-collecting, ancient pyramid exploring game, vaguely in the style of similar games for the Commodore+4. The game is intended to show young people all the cool games they missed.
Project site:
http://abe.sourceforge.net/
Reviews
Quisque aliquet tincidunt turpis eget euismod. Nullam a arcu nec tortor placerat dictum. Sed a orci id metus sollicitudin consequat cursus sed felis. Cras euismod mi ac orci iaculis tempor. Nullam eget suscipit sapien. Nulla eu viverra arcu. Sed in sem sit amet justo porta eleifend. Nam aliquet iaculis tincidunt.