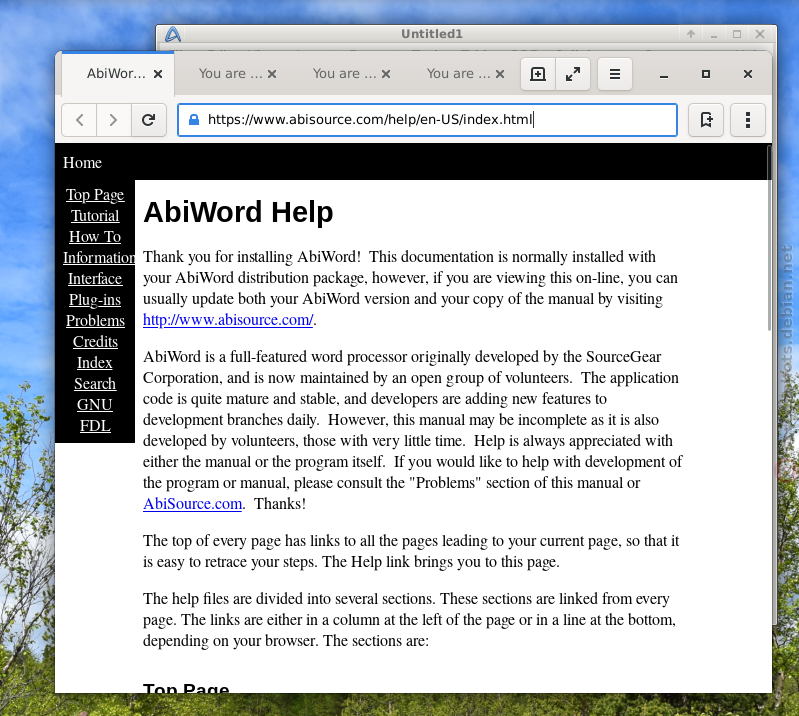 AbiWord is a full-featured, efficient word processing application. It is suitable for a wide variety of word processing tasks, and is extensible with a variety of plugins.

This package includes many of the available import/export plugins allowing AbiWord to interact with ODT, WordPerfect, and other formats. It also includes tools plugins, offering live collaboration with AbiWord users on Linux and Windows (using TCP or Jabber/XMPP), web translation and dictionary support, and more.

Additional plugins that require significant amounts of extra software to function are in the various abiword-plugin-* packages.
Project site:
http://www.abisource.com/
Reviews
Quisque aliquet tincidunt turpis eget euismod. Nullam a arcu nec tortor placerat dictum. Sed a orci id metus sollicitudin consequat cursus sed felis. Cras euismod mi ac orci iaculis tempor. Nullam eget suscipit sapien. Nulla eu viverra arcu. Sed in sem sit amet justo porta eleifend. Nam aliquet iaculis tincidunt.