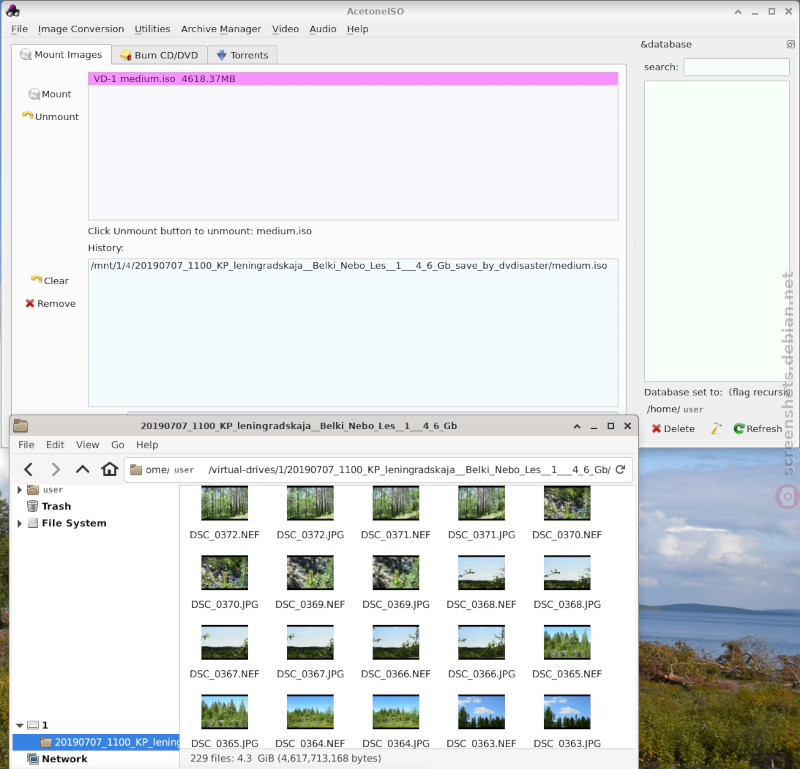 AcetoneISO makes it possible to easily use various kinds of CD and DVD images on your computer as if they were burned to real CDs. You can use the application to mount and manage CD and DVD images. Supported disc-image formats are ISO, BIN, NRG, MDF and IMG.
Project site:
http://www.acetoneteam.org/
Reviews
Quisque aliquet tincidunt turpis eget euismod. Nullam a arcu nec tortor placerat dictum. Sed a orci id metus sollicitudin consequat cursus sed felis. Cras euismod mi ac orci iaculis tempor. Nullam eget suscipit sapien. Nulla eu viverra arcu. Sed in sem sit amet justo porta eleifend. Nam aliquet iaculis tincidunt.
Related
mencoder, nautilus | konqueror | thunar | dolphin
We should render this packages through an ajax call