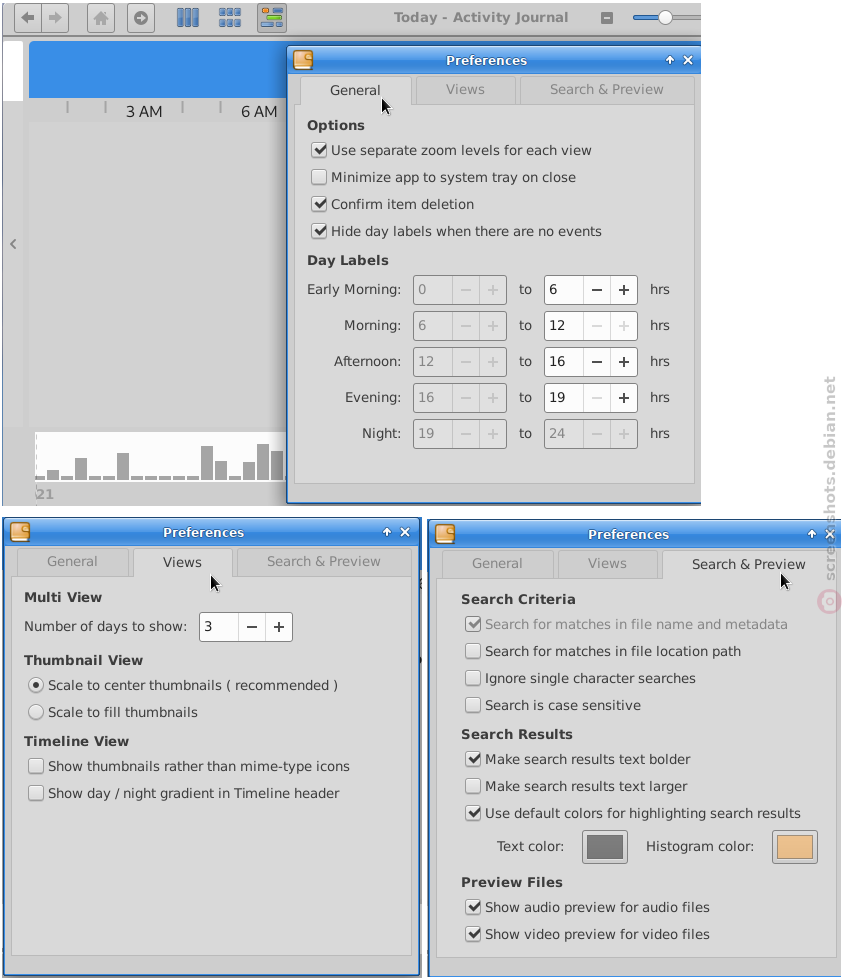 Zeitgeist is a service which logs the user's activities and events (files opened, websites visited, conversations held with other people, etc.) and makes the relevant information available to other applications.

It serves as a comprehensive activity log and also makes it possible to determine relationships between items based on usage patterns.

This package contains the GNOME Activity Journal, a graphical user interface which shows a journal of your activities.
Project site:
https://launchpad.net/gnome-activity-journal
Reviews
Quisque aliquet tincidunt turpis eget euismod. Nullam a arcu nec tortor placerat dictum. Sed a orci id metus sollicitudin consequat cursus sed felis. Cras euismod mi ac orci iaculis tempor. Nullam eget suscipit sapien. Nulla eu viverra arcu. Sed in sem sit amet justo porta eleifend. Nam aliquet iaculis tincidunt.
Related
tracker (>= 0.8)
We should render this packages through an ajax call