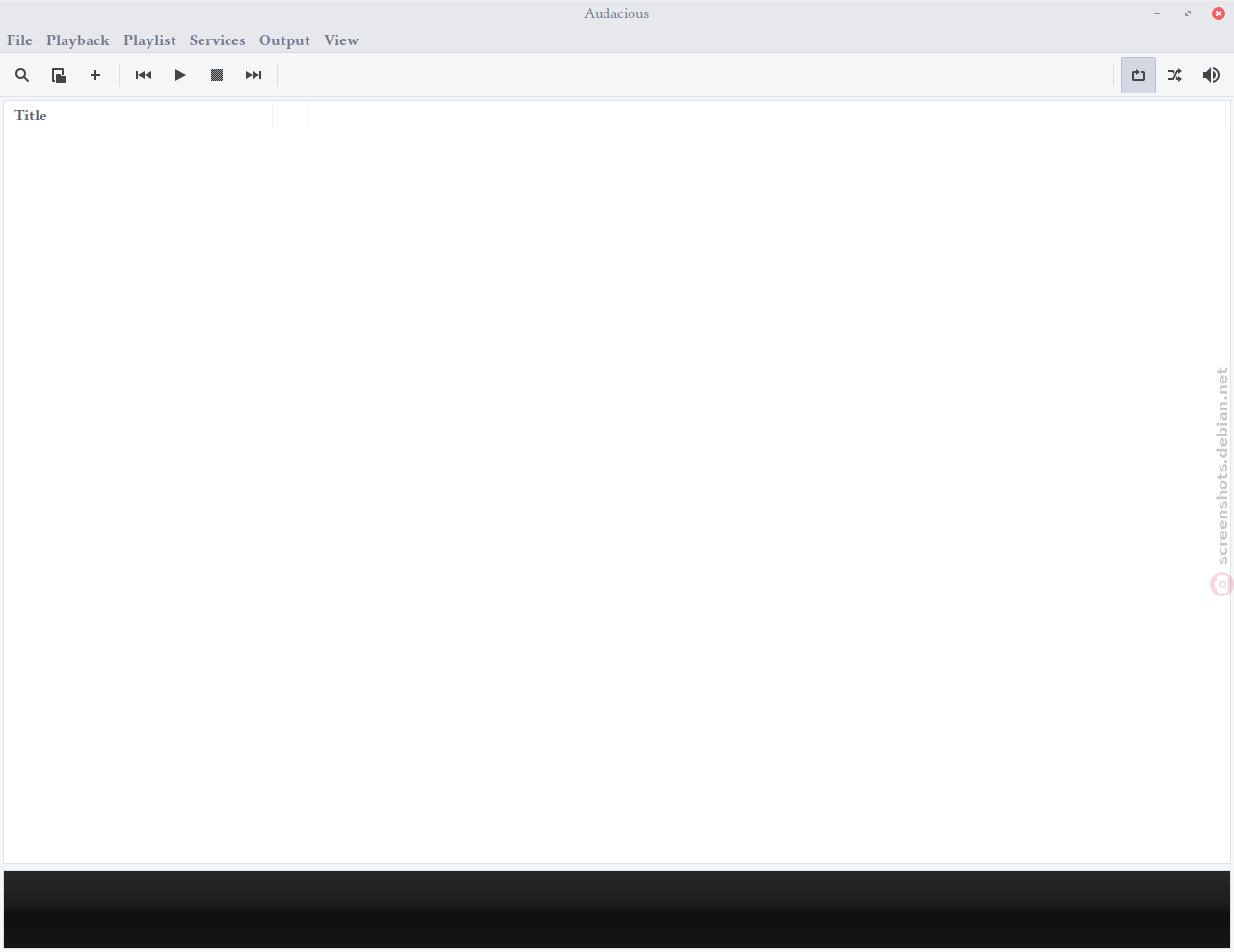 Audacious is a fork of beep-media-player which supports winamp skins and many codecs.

In the default install, the following codecs are supported:

* MP3
* Ogg Vorbis / Theora
* AAC and AAC+
* FLAC
* ALAC
* Windows Media (WMA)
* WAVE
Additionally, Audacious is extendable through plugins, and contains other useful features like LIRC support. Support for many more codecs can also be added through plugins.

This package contains the core player and its localization.
Project site:
http://www.audacious-media-player.org/
Reviews
Quisque aliquet tincidunt turpis eget euismod. Nullam a arcu nec tortor placerat dictum. Sed a orci id metus sollicitudin consequat cursus sed felis. Cras euismod mi ac orci iaculis tempor. Nullam eget suscipit sapien. Nulla eu viverra arcu. Sed in sem sit amet justo porta eleifend. Nam aliquet iaculis tincidunt.