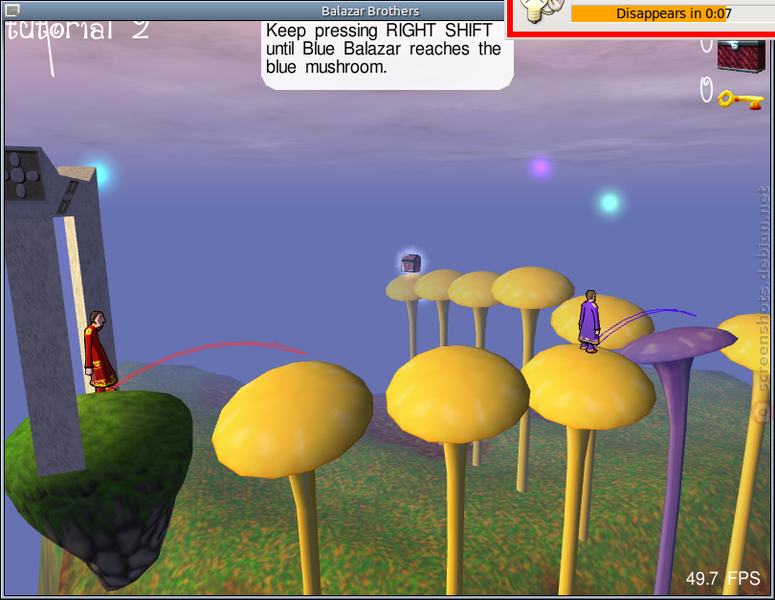 3D platform universe, two characters and two keys, one for each character, and at the end of the road two princesses to free. Just press a key and the corresponding character will jump on the next platform in front of him.

Simple? Yes! Easy? Not sure! Because nothing will be spared to you: moving platforms, dangerous monsters, vicious traps... will you manage to find your way trough mad levels and free the princesses? You can count only on your agility, your guile... and the unforgettable acrobatics of the Balazar Brothers!
Project site:
http://home.gna.org/oomadness/en/balazar_brothers/
Reviews
Quisque aliquet tincidunt turpis eget euismod. Nullam a arcu nec tortor placerat dictum. Sed a orci id metus sollicitudin consequat cursus sed felis. Cras euismod mi ac orci iaculis tempor. Nullam eget suscipit sapien. Nulla eu viverra arcu. Sed in sem sit amet justo porta eleifend. Nam aliquet iaculis tincidunt.
Related
python-psyco
We should render this packages through an ajax call