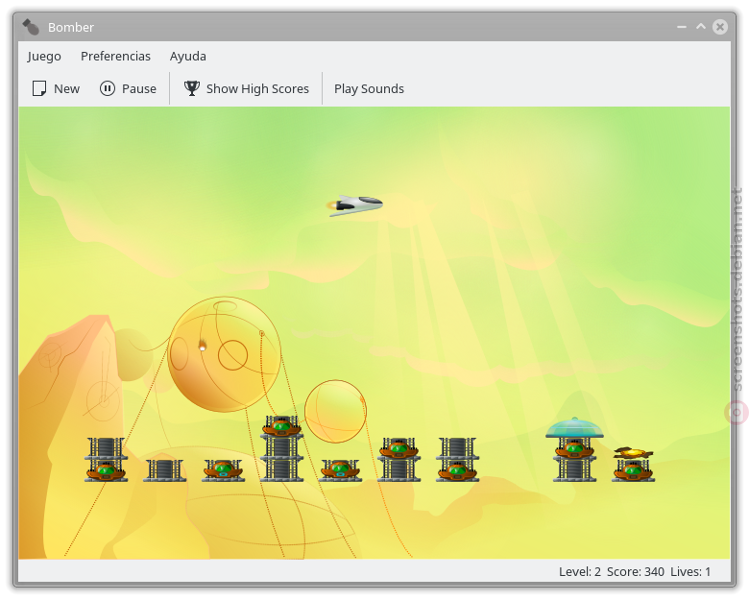 Bomber is a game where you fly a spaceship and attempt to bomb the buildings below you. Each pass the spaceship makes, it gets lower and lower. If you've not destroyed a building in your path, you will crash into it.

This package is part of the KDE games module.
Project site:
http://games.kde.org/
Reviews
Quisque aliquet tincidunt turpis eget euismod. Nullam a arcu nec tortor placerat dictum. Sed a orci id metus sollicitudin consequat cursus sed felis. Cras euismod mi ac orci iaculis tempor. Nullam eget suscipit sapien. Nulla eu viverra arcu. Sed in sem sit amet justo porta eleifend. Nam aliquet iaculis tincidunt.