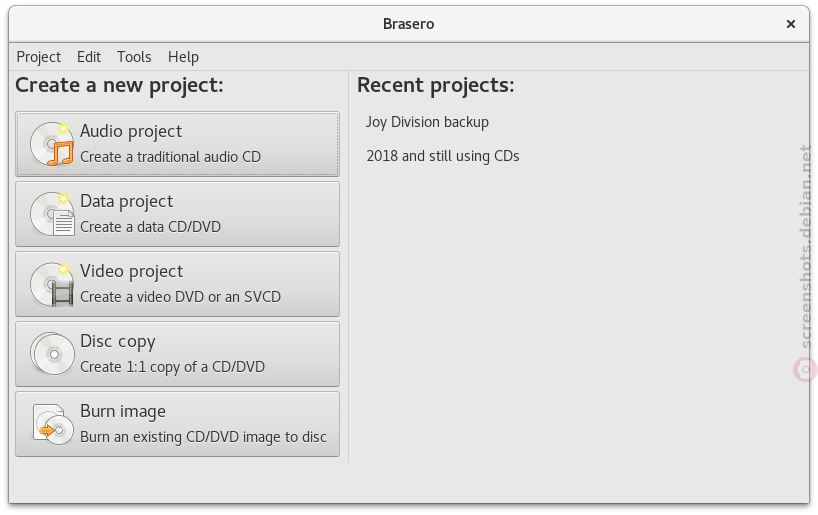 Brasero is a simple application to burn, copy and erase CD and DVD media: audio, video or data. It features among other things:
* On-the-fly burning
* Multisession support
* On-the-fly conversion of music playlists in all formats supported by
GStreamer
This package contains the main binary, the burning plugins and the nautilus extension.

The following packages, if installed, will provide Brasero with added functionality:
* cdrdao to burn combined data/audio CDs and for byte-to-byte copy
* GStreamer backends to support more audio formats
* vcdimager to create VCDs or SVCDs
* libdvdcss2 to copy encrypted DVDs

Project site:
http://www.gnome.org/projects/brasero/
Reviews
Quisque aliquet tincidunt turpis eget euismod. Nullam a arcu nec tortor placerat dictum. Sed a orci id metus sollicitudin consequat cursus sed felis. Cras euismod mi ac orci iaculis tempor. Nullam eget suscipit sapien. Nulla eu viverra arcu. Sed in sem sit amet justo porta eleifend. Nam aliquet iaculis tincidunt.
Related
vcdimager, libdvdcss2
We should render this packages through an ajax call