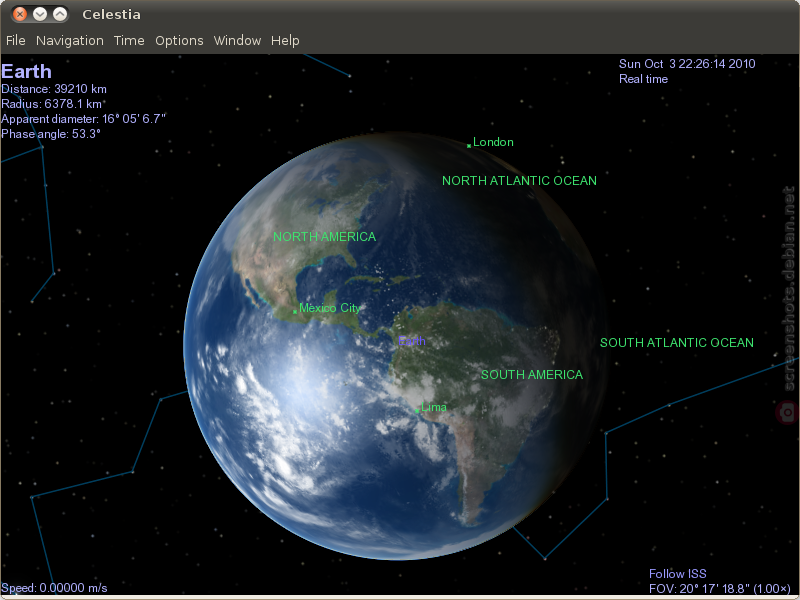 Celestia is a free 3D astronomy program. Based on the Hipparcos Catalogue, it allows users to display objects ranging in scale from artificial satellites to entire galaxies in three dimensions using OpenGL. Unlike most planetarium software, the user is free to travel about the Universe.

This package contains the GTK+ frontend for Celestia, and integrates with GNOME.
Project site:
http://www.shatters.net/celestia/
Reviews
Quisque aliquet tincidunt turpis eget euismod. Nullam a arcu nec tortor placerat dictum. Sed a orci id metus sollicitudin consequat cursus sed felis. Cras euismod mi ac orci iaculis tempor. Nullam eget suscipit sapien. Nulla eu viverra arcu. Sed in sem sit amet justo porta eleifend. Nam aliquet iaculis tincidunt.
Related
stellarium
We should render this packages through an ajax call