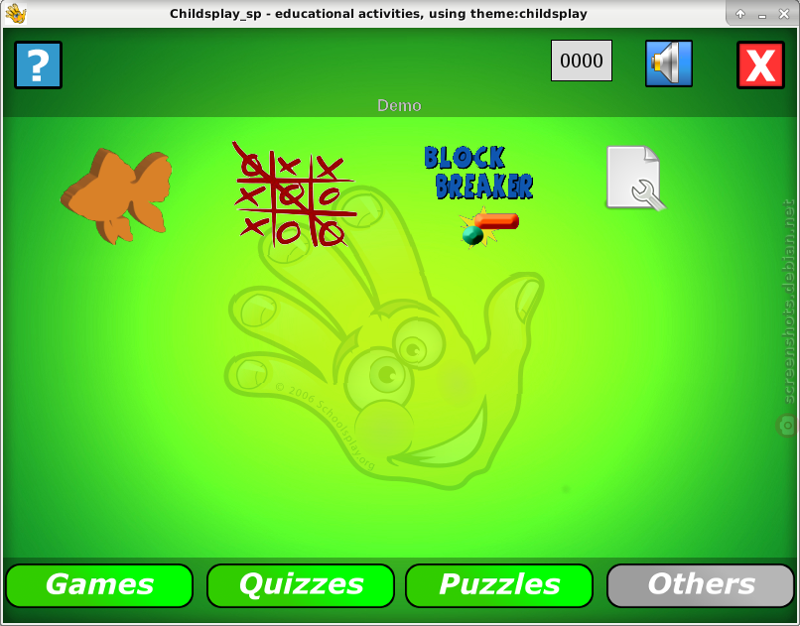 Childsplay provides memory activities that are fun to play and at the same time learn sounds, images, letters and numbers; activities that train the child to use the mouse and keyboard and pure game activities like puzzles, pong, pacman and billiards.
Project site:
http://www.schoolsplay.org/
Reviews
Quisque aliquet tincidunt turpis eget euismod. Nullam a arcu nec tortor placerat dictum. Sed a orci id metus sollicitudin consequat cursus sed felis. Cras euismod mi ac orci iaculis tempor. Nullam eget suscipit sapien. Nulla eu viverra arcu. Sed in sem sit amet justo porta eleifend. Nam aliquet iaculis tincidunt.