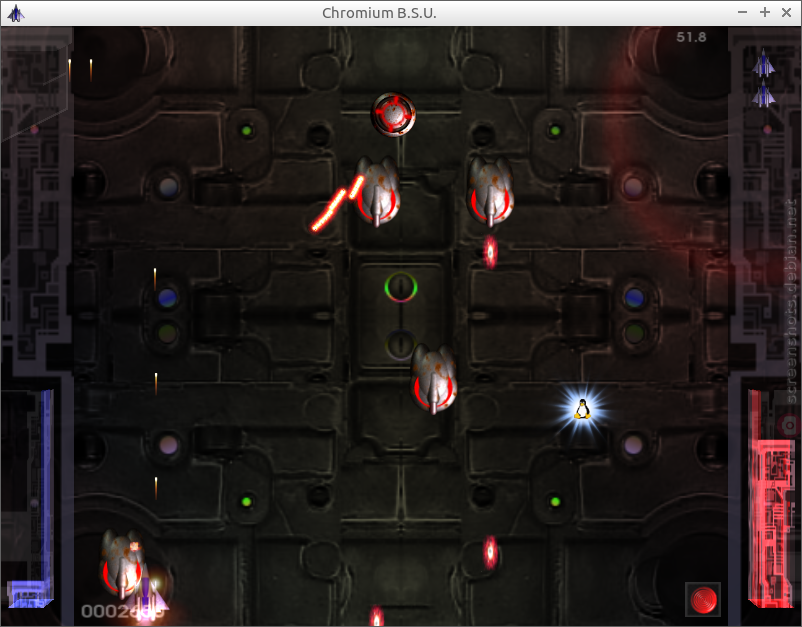 Chromium is a top down fast paced high action scrolling space shooter.

In this game you are the captain of the cargo ship Chromium B.S.U. and are responsible for delivering supplies to the troops on the front line. Your ship has a small fleet of robotic fighters which you control from the relative safety of the Chromium vessel.
Project site:
http://chromium-bsu.sourceforge.net/
Reviews
Quisque aliquet tincidunt turpis eget euismod. Nullam a arcu nec tortor placerat dictum. Sed a orci id metus sollicitudin consequat cursus sed felis. Cras euismod mi ac orci iaculis tempor. Nullam eget suscipit sapien. Nulla eu viverra arcu. Sed in sem sit amet justo porta eleifend. Nam aliquet iaculis tincidunt.