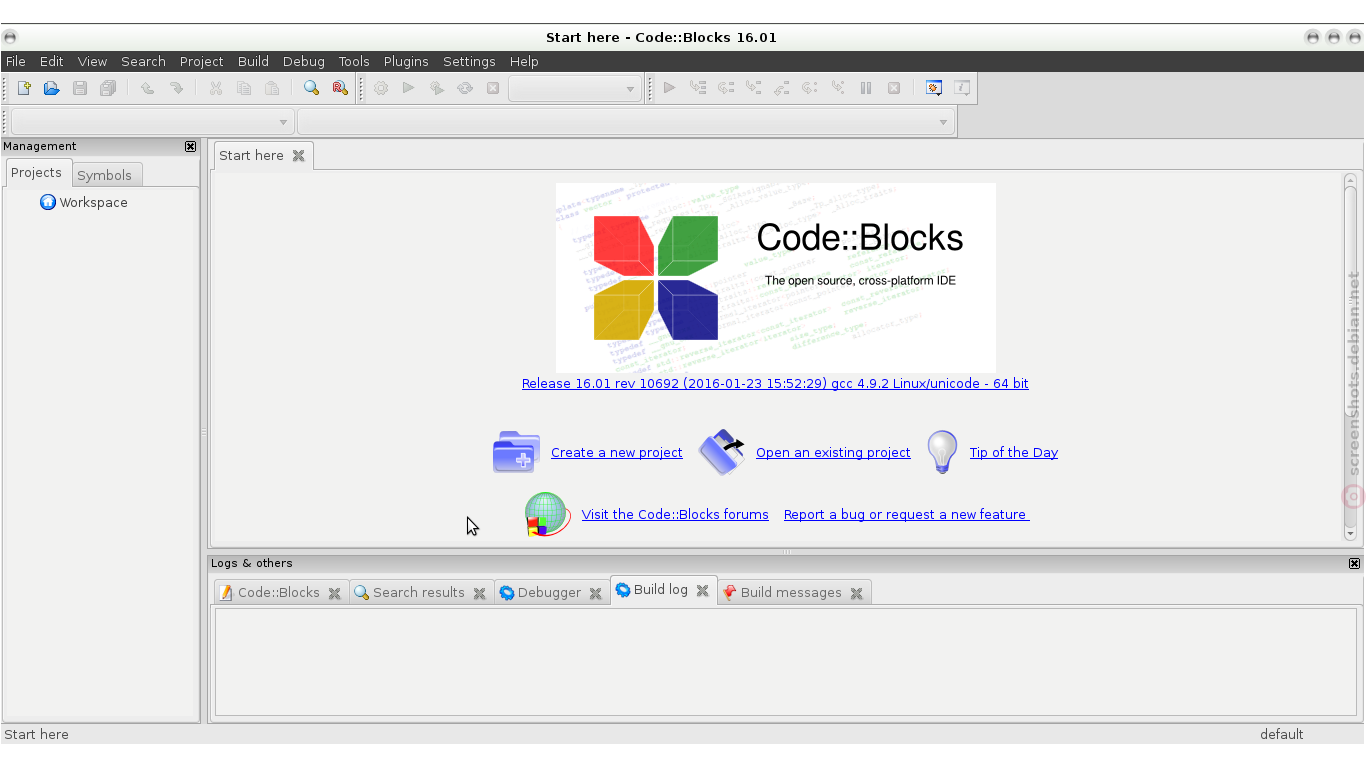 Code::Blocks is a cross-platform Integrated Development Environment (IDE). It is based on a self-developed plugin framework allowing unlimited extensibility. Most of its functionality is already provided by plugins. Plugins included in the base package are:
* Compiler frontend to many free compilers
* Debugger frontend for GDB (and CDB for windows platforms)
* Source formatter (based on AStyle)
* Wizard to create new C++ classes
* Code-completion / symbols-browser (work in progress)
* Default MIME handler
* Wizard to create new Code::Blocks plugins
* To-do list
* Extensible wizard based on scripts
* Autosave (saves your work in the unfortunate case of a crash)

Project site:
http://codeblocks.org
Reviews
Quisque aliquet tincidunt turpis eget euismod. Nullam a arcu nec tortor placerat dictum. Sed a orci id metus sollicitudin consequat cursus sed felis. Cras euismod mi ac orci iaculis tempor. Nullam eget suscipit sapien. Nulla eu viverra arcu. Sed in sem sit amet justo porta eleifend. Nam aliquet iaculis tincidunt.
Related
libwxgtk2.8-dev, wx-common, codeblocks-contrib
We should render this packages through an ajax call