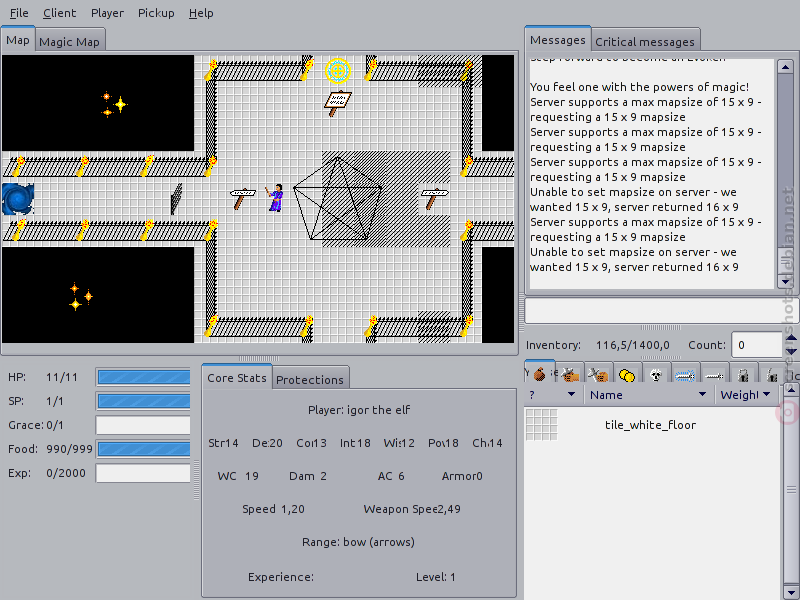 Crossfire is a multiplayer graphical arcade and adventure game made for the X environment.

It has certain flavours from other games, especially Gauntlet (TM) and Nethack/Moria.

Any number of players can move around in their own window, finding and using items and battle monsters. They can choose to cooperate or compete in the same 'world'.

To play the game you'll need to have access to a local or remote server.
Project site:
http://crossfire.real-time.com/
Reviews
Quisque aliquet tincidunt turpis eget euismod. Nullam a arcu nec tortor placerat dictum. Sed a orci id metus sollicitudin consequat cursus sed felis. Cras euismod mi ac orci iaculis tempor. Nullam eget suscipit sapien. Nulla eu viverra arcu. Sed in sem sit amet justo porta eleifend. Nam aliquet iaculis tincidunt.
Related
rplay-server, crossfire-server, crossfire-doc
We should render this packages through an ajax call