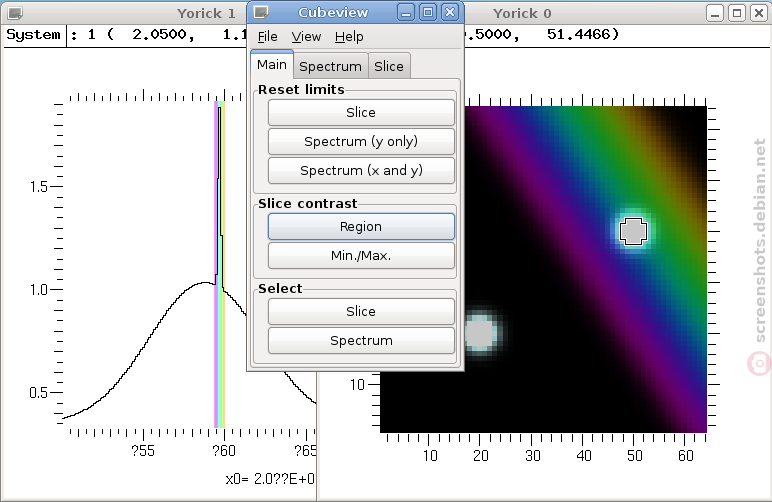 Cubeview is a viewer for 3D data store in FITS files, a file format extensively used among astronomers. It is specialized in displaying spectro-imaging data but can be used to do basic visualization on any FITS file containing a 3D array.

Cubeview features a stand-alone graphical user interface which adheres to the GTK+ look-and-feel. Being written (mostly) in Yorick, it is inherently scriptable. A system of hooks allows custom actions to be repeated automatically when certain events occur.
Reviews
Quisque aliquet tincidunt turpis eget euismod. Nullam a arcu nec tortor placerat dictum. Sed a orci id metus sollicitudin consequat cursus sed felis. Cras euismod mi ac orci iaculis tempor. Nullam eget suscipit sapien. Nulla eu viverra arcu. Sed in sem sit amet justo porta eleifend. Nam aliquet iaculis tincidunt.