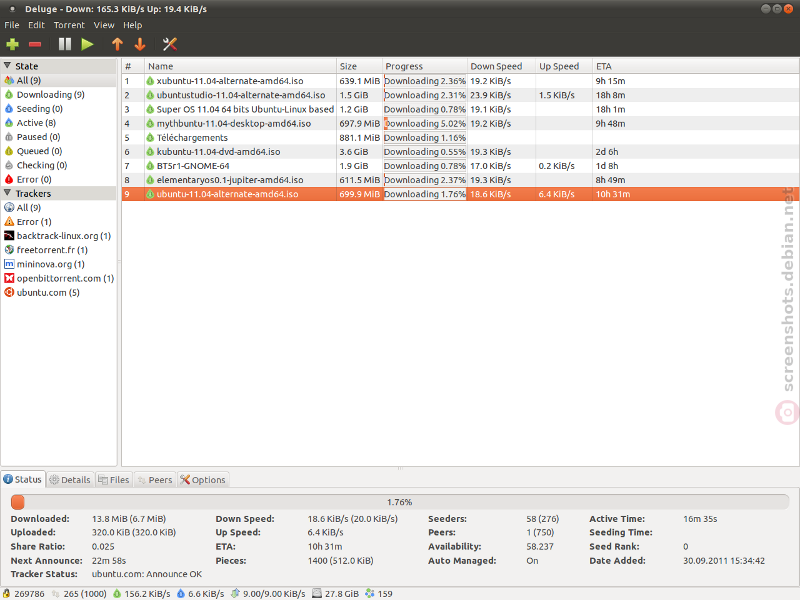 Deluge is a full-featured, multi-platform, multi-interface BitTorrent client using libtorrent-rasterbar in it's backend and featuring multiple user-interfaces: GTK+, web and console.

It has been designed using the client-server model with a daemon process that handles all the bittorrent activity. The Deluge daemon is able to run on headless machines with the user-interfaces being able to connect remotely from any platform.

You may want to install this package to use the Deluge GTK+ user-interface as a thin client and connect to a remote daemon. See:
Project site:
http://www.deluge-torrent.org/
Reviews
Quisque aliquet tincidunt turpis eget euismod. Nullam a arcu nec tortor placerat dictum. Sed a orci id metus sollicitudin consequat cursus sed felis. Cras euismod mi ac orci iaculis tempor. Nullam eget suscipit sapien. Nulla eu viverra arcu. Sed in sem sit amet justo porta eleifend. Nam aliquet iaculis tincidunt.