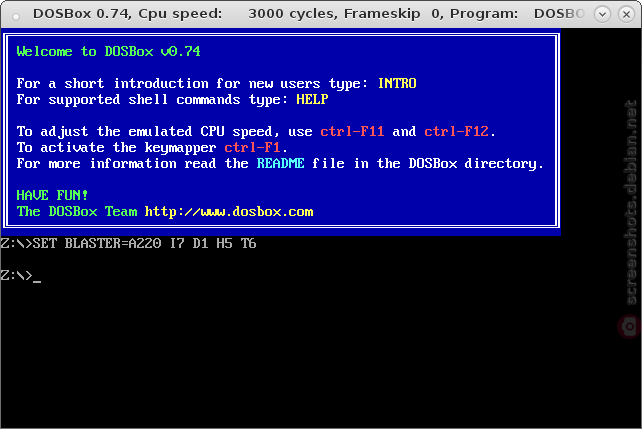 DOSBox is a x86 emulator with Tandy/Hercules/CGA/EGA/VGA/SVGA graphics, sound and DOS. It's been designed to run old DOS games under platforms that don't support it. (Win2k/XP/FreeBSD/Linux/MAC OS X)

The following legacy sound devices are emulated: PC Speaker, Creative CMS/Gameblaster, Tandy 3 voice, Adlib, Sound Blaster Pro/16, Disney Soundsource and a Gravis Ultrasound. MPU-401 is forwarded to the host.
Project site:
http://www.dosbox.com/
Reviews
Quisque aliquet tincidunt turpis eget euismod. Nullam a arcu nec tortor placerat dictum. Sed a orci id metus sollicitudin consequat cursus sed felis. Cras euismod mi ac orci iaculis tempor. Nullam eget suscipit sapien. Nulla eu viverra arcu. Sed in sem sit amet justo porta eleifend. Nam aliquet iaculis tincidunt.