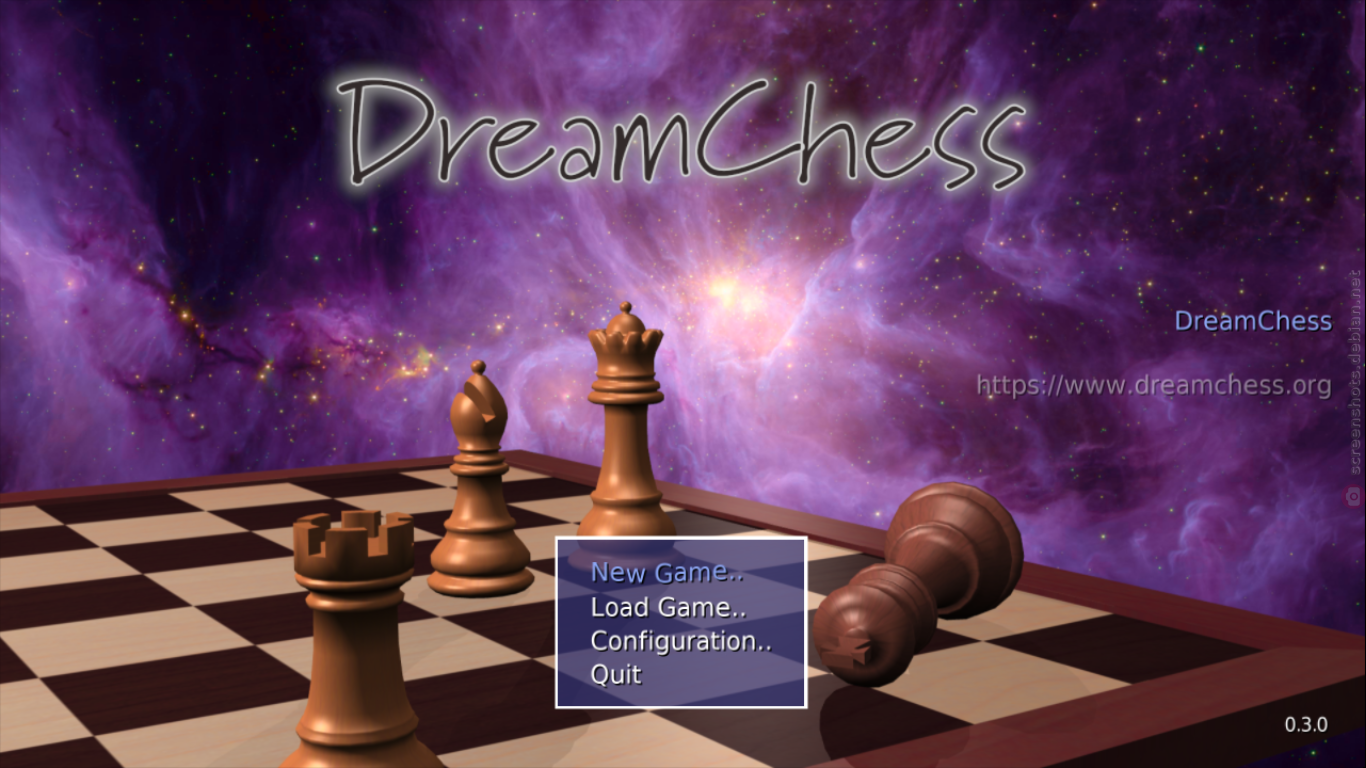 DreamChess features 3D OpenGL graphics and provides various chess board sets, ranging from classic wooden to flat.

A moderately strong chess engine is included: Dreamer. However, should this engine be too weak for you, then you can use any other XBoard-compatible chess engine, including the popular Crafty and GNU Chess.

Other features include on-screen move lists using SAN notation, undo functionality, and savegames in PGN format.
Project site:
http://www.dreamchess.org/
Reviews
Quisque aliquet tincidunt turpis eget euismod. Nullam a arcu nec tortor placerat dictum. Sed a orci id metus sollicitudin consequat cursus sed felis. Cras euismod mi ac orci iaculis tempor. Nullam eget suscipit sapien. Nulla eu viverra arcu. Sed in sem sit amet justo porta eleifend. Nam aliquet iaculis tincidunt.