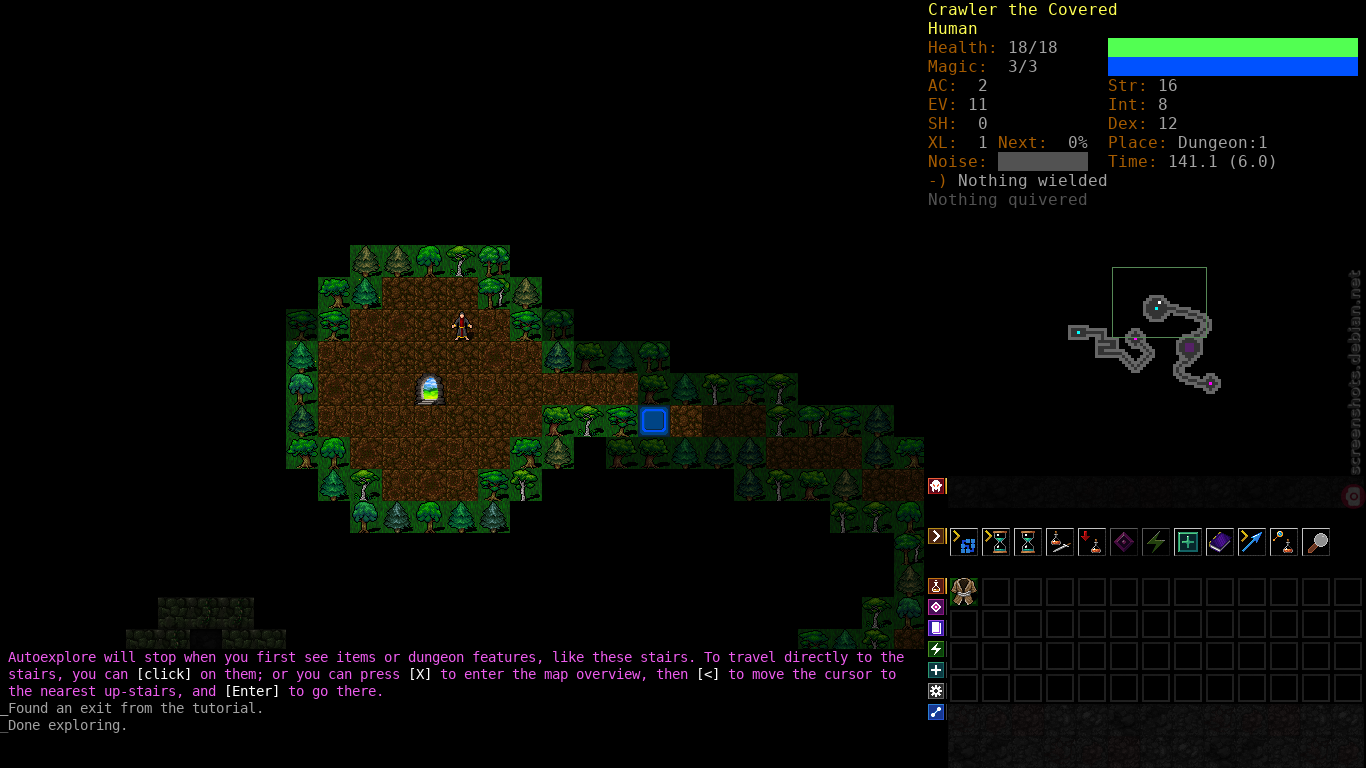 Crawl is a fun game in the grand tradition of games like Rogue, Hack, and Moria. Your objective is to travel deep into a subterranean cave complex and retrieve the Orb of Zot, which is guarded by many horrible and hideous creatures.

This is the graphical (tiles) version.

This is the Stone Soup version of Dungeon Crawl.
Project site:
http://crawl.develz.org/
Reviews
Quisque aliquet tincidunt turpis eget euismod. Nullam a arcu nec tortor placerat dictum. Sed a orci id metus sollicitudin consequat cursus sed felis. Cras euismod mi ac orci iaculis tempor. Nullam eget suscipit sapien. Nulla eu viverra arcu. Sed in sem sit amet justo porta eleifend. Nam aliquet iaculis tincidunt.