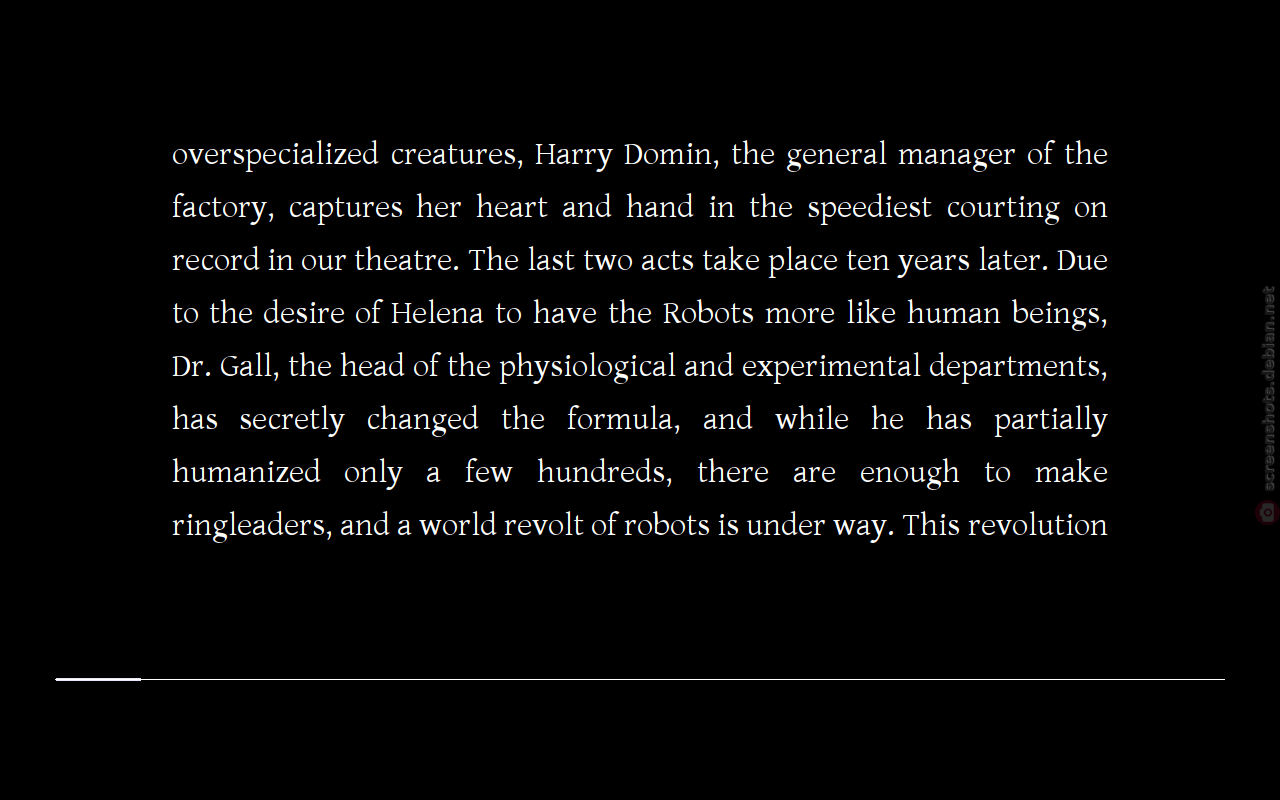 FBReader is an e-book reader.

Main features:
* supports several open e-book formats: fb2, html, chm, plucker,
palmdoc, ztxt, tcr (psion text), rtf, oeb, openreader, non-DRM'ed
mobipocket, plain text, epub, eReader
* reads directly from tar, zip, gzip, bzip2 archives (you can have
several books in one archive)
* supports a structured view of your e-book collection
* automatically determines encodings
* automatically generates a table of contents
* keeps the last open book and the last read positions for all open books
between runs
* automatic hyphenation (patterns for several languages are included)
* searching and downloading books from www.feedbooks.com and www.litres.ru
* partial CSS support for epub files

Project site:
http://www.fbreader.org/
Reviews
Quisque aliquet tincidunt turpis eget euismod. Nullam a arcu nec tortor placerat dictum. Sed a orci id metus sollicitudin consequat cursus sed felis. Cras euismod mi ac orci iaculis tempor. Nullam eget suscipit sapien. Nulla eu viverra arcu. Sed in sem sit amet justo porta eleifend. Nam aliquet iaculis tincidunt.