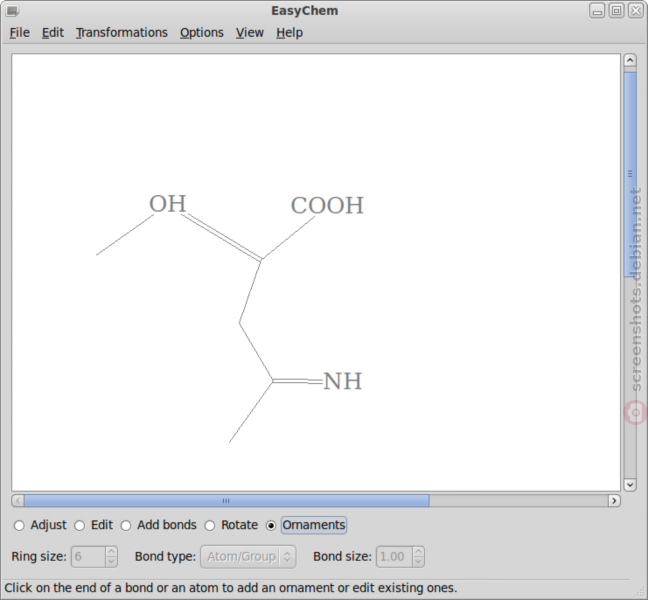 EasyChem is a program that helps you creating high quality diagrams of molecules and 2D chemical formulas that can be exported to PDF, PS, LaTeX and fig.

EasyChem was originally developed to create diagrams for chemistry books and is now frequently used for this purpose in commercial and non-commercial chemistry-related books.
Project site:
http://easychem.sourceforge.net
Reviews
Quisque aliquet tincidunt turpis eget euismod. Nullam a arcu nec tortor placerat dictum. Sed a orci id metus sollicitudin consequat cursus sed felis. Cras euismod mi ac orci iaculis tempor. Nullam eget suscipit sapien. Nulla eu viverra arcu. Sed in sem sit amet justo porta eleifend. Nam aliquet iaculis tincidunt.