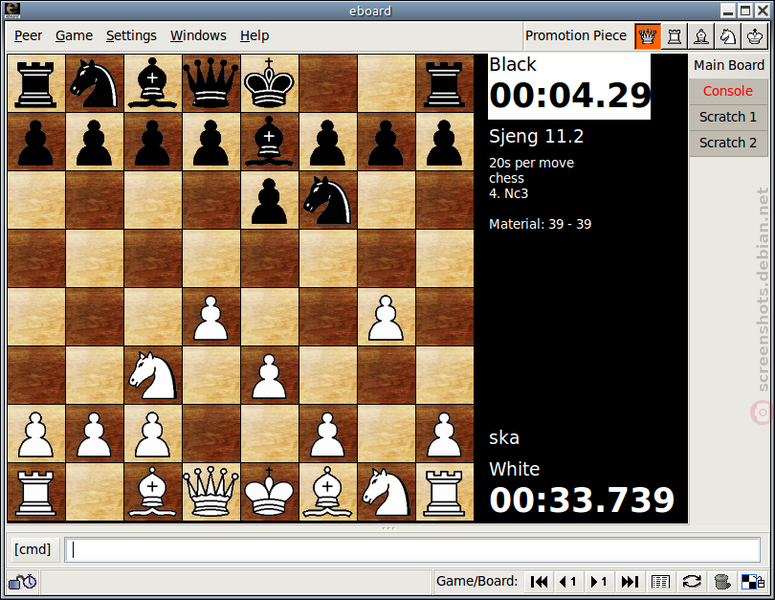 eboard is a graphical chess program which can function as an interface to Internet chess servers such as FICS and to chess engines such as Crafty.

eboard has a themeable and freely resizeable board, a tabbed or multi-window display, and supports multiple simultaneous boards.

This package contains a chess interface, which means that you can play against another human on the same computer, or play on an Internet server. If you would like to play against a computer, you should install a chess engine such as gnuchess in addition.
Project site:
http://www.bergo.eng.br/eboard/
Reviews
Quisque aliquet tincidunt turpis eget euismod. Nullam a arcu nec tortor placerat dictum. Sed a orci id metus sollicitudin consequat cursus sed felis. Cras euismod mi ac orci iaculis tempor. Nullam eget suscipit sapien. Nulla eu viverra arcu. Sed in sem sit amet justo porta eleifend. Nam aliquet iaculis tincidunt.
Related
gnuchess | crafty, eboard-extras-pack1
We should render this packages through an ajax call