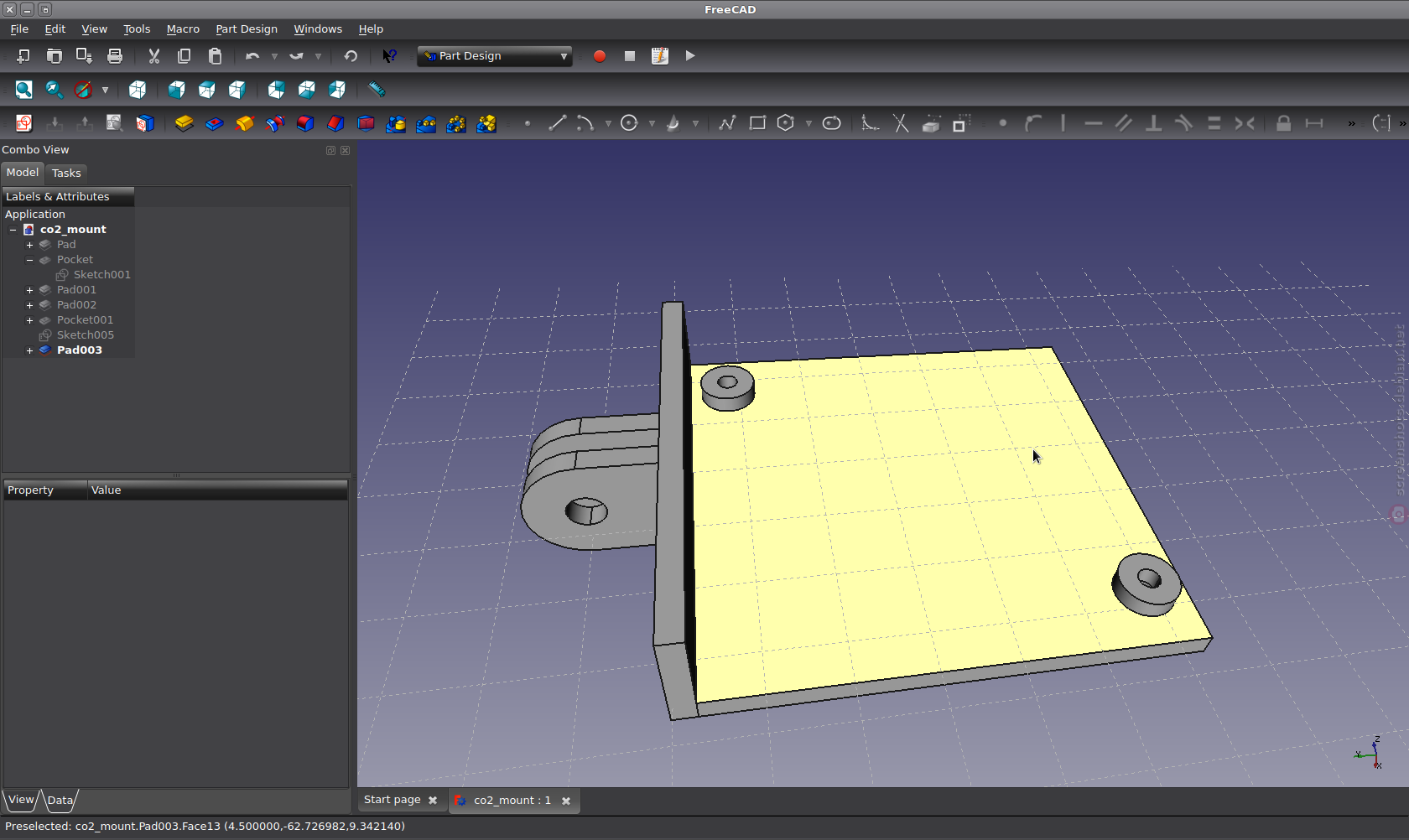 FreeCAD is an Open Source CAx RAD based on OpenCasCade, Qt and Python. It features some key concepts like macro recording, workbenches, ability to run as a server and dynamically loadable application extensions and it is designed to be platform independent.

Currently, FreeCAD can import and display CAD models in IGES, STEP, and BRep formats and meshes in STL, BMS, AST and Wavefront OBJ formats. Editing and modeling features are currently somewhat limited.
Project site:
http://juergen-riegel.net/FreeCAD/Docu/index.php?title=Main_Page
Reviews
Quisque aliquet tincidunt turpis eget euismod. Nullam a arcu nec tortor placerat dictum. Sed a orci id metus sollicitudin consequat cursus sed felis. Cras euismod mi ac orci iaculis tempor. Nullam eget suscipit sapien. Nulla eu viverra arcu. Sed in sem sit amet justo porta eleifend. Nam aliquet iaculis tincidunt.
Related
freecad-doc
We should render this packages through an ajax call