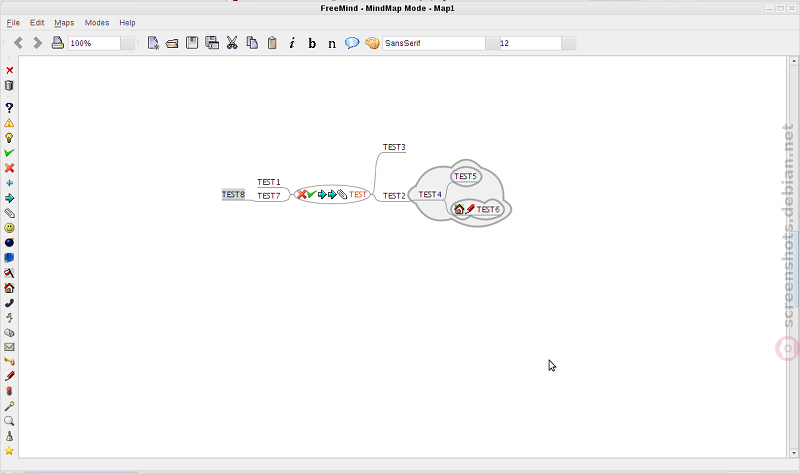 Taking the Concept-Mapping approach to Human-Computer Interface design. A mind mapper, and at the same time an easy-to-operate hierarchical editor with strong emphasis on folding. These two are not really two different things, just two different descriptions of a single application. Often used for knowledge and content management.

FreeMind doesn't work with classpath based Java implementations. Use OpenJDK (or Sun's Java), and check freemind(1) for more information.
Project site:
http://freemind.sourceforge.net/
Reviews
Quisque aliquet tincidunt turpis eget euismod. Nullam a arcu nec tortor placerat dictum. Sed a orci id metus sollicitudin consequat cursus sed felis. Cras euismod mi ac orci iaculis tempor. Nullam eget suscipit sapien. Nulla eu viverra arcu. Sed in sem sit amet justo porta eleifend. Nam aliquet iaculis tincidunt.
Related
freemind-plugins-help, freemind-plugins-svg, freemind-plugins-script, freemind-browser
We should render this packages through an ajax call