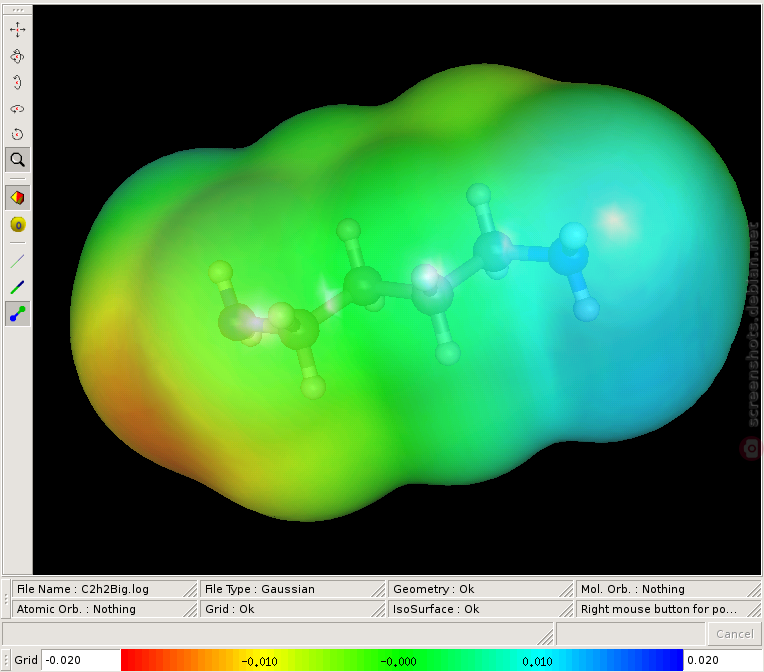 Gabedit is a graphical user interface to computational chemistry packages like the Free Software package MPQC. Other (proprietary) packages supported include:

- GAMESS-US
- Gaussian
- Molcas
- Molpro
- Q-Chem
running locally or on a remote server (supporting FTP, RSH and SSH). It can display a variety of calculation results including support for most major molecular file formats. The advanced "Molecule Builder" allows one to rapidly sketch in molecules and examine them in 3D. Graphics can be exported to various formats, including animations.
Project site:
http://gabedit.sourceforge.net
Reviews
Quisque aliquet tincidunt turpis eget euismod. Nullam a arcu nec tortor placerat dictum. Sed a orci id metus sollicitudin consequat cursus sed felis. Cras euismod mi ac orci iaculis tempor. Nullam eget suscipit sapien. Nulla eu viverra arcu. Sed in sem sit amet justo porta eleifend. Nam aliquet iaculis tincidunt.
Related
a2ps, cups-bsd | lpr, povray, ftp-ssl | ftp, openssh-client | rsh-client, openssh-client | ssh-client
We should render this packages through an ajax call