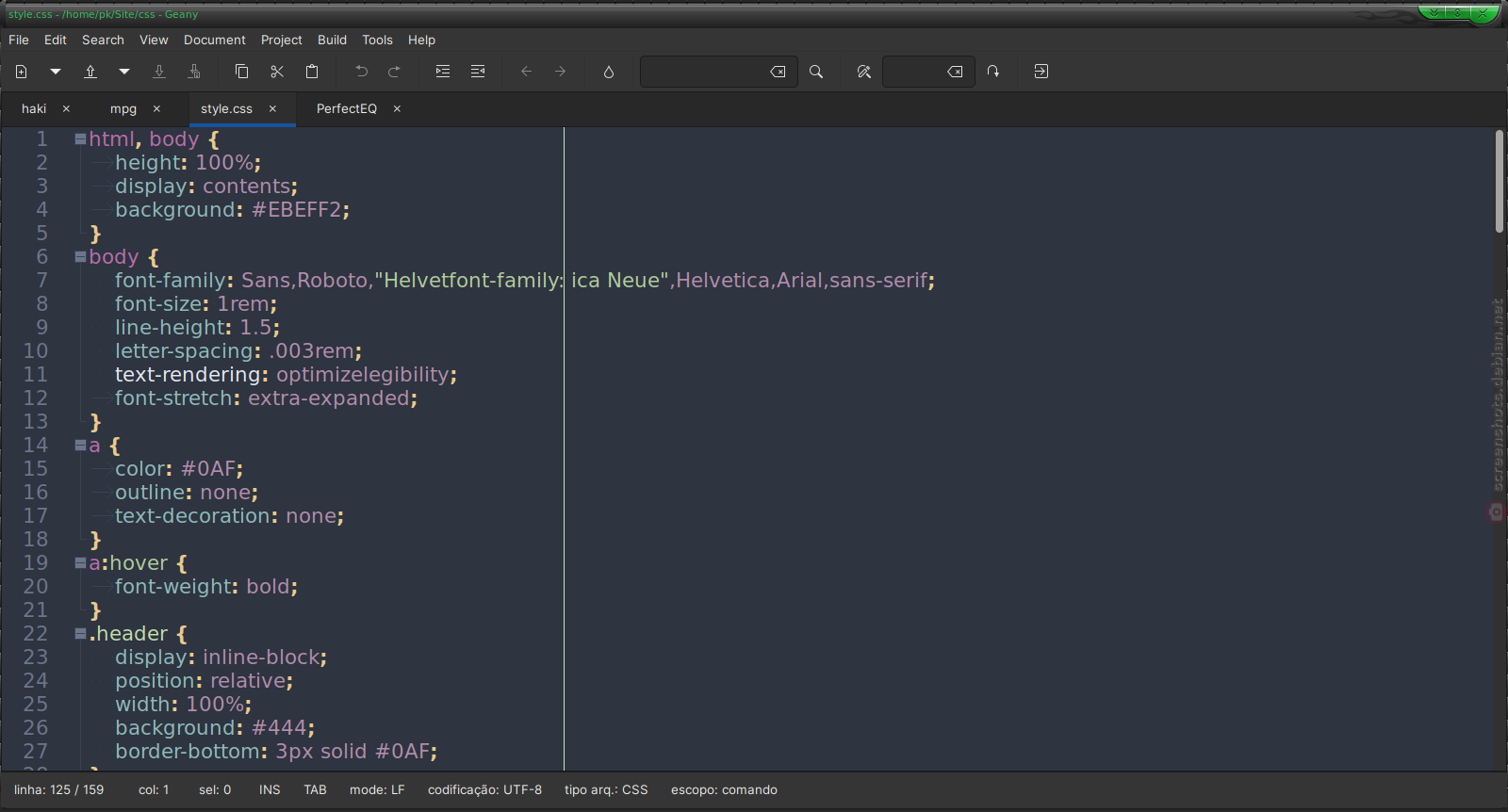 Geany is a small and lightweight integrated development environment. It was developed to provide a small and fast IDE, which has only a few dependencies from other packages. It is using only the GTK2 toolkit and therefore you need only the GTK2 runtime libraries to run Geany.

The basic features of Geany are:
- syntax highlighting
- code completion
- auto completion of constructs like if, for and while, XML and HTML
- call tips
- folding
- many supported filetypes like C, Java, PHP, HTML, Python, Perl, Pascal
- symbol lists
- embedded terminal emulation

Project site:
http://www.geany.org
Reviews
Quisque aliquet tincidunt turpis eget euismod. Nullam a arcu nec tortor placerat dictum. Sed a orci id metus sollicitudin consequat cursus sed felis. Cras euismod mi ac orci iaculis tempor. Nullam eget suscipit sapien. Nulla eu viverra arcu. Sed in sem sit amet justo porta eleifend. Nam aliquet iaculis tincidunt.
Related
libvte9, doc-base
We should render this packages through an ajax call