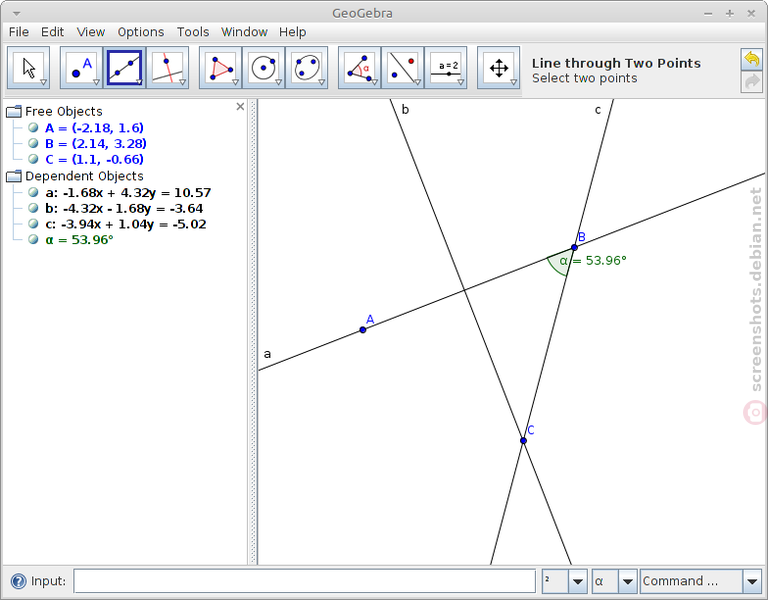 GeoGebra is a dynamic geometry system. You can do constructions with points, vectors, segments, lines, conic sections as well as functions and change them dynamically afterwards. On the other hand, equations and coordinates can be entered directly.

Support for many geometric constructions is provided, as well as support for many elementary calculus-based tools (derivatives, osculating circle, ...).

GeoGebra files can be exported in many different formats, or as interactive applets for web pages.
Project site:
http://www.geogebra.org/
Reviews
Quisque aliquet tincidunt turpis eget euismod. Nullam a arcu nec tortor placerat dictum. Sed a orci id metus sollicitudin consequat cursus sed felis. Cras euismod mi ac orci iaculis tempor. Nullam eget suscipit sapien. Nulla eu viverra arcu. Sed in sem sit amet justo porta eleifend. Nam aliquet iaculis tincidunt.