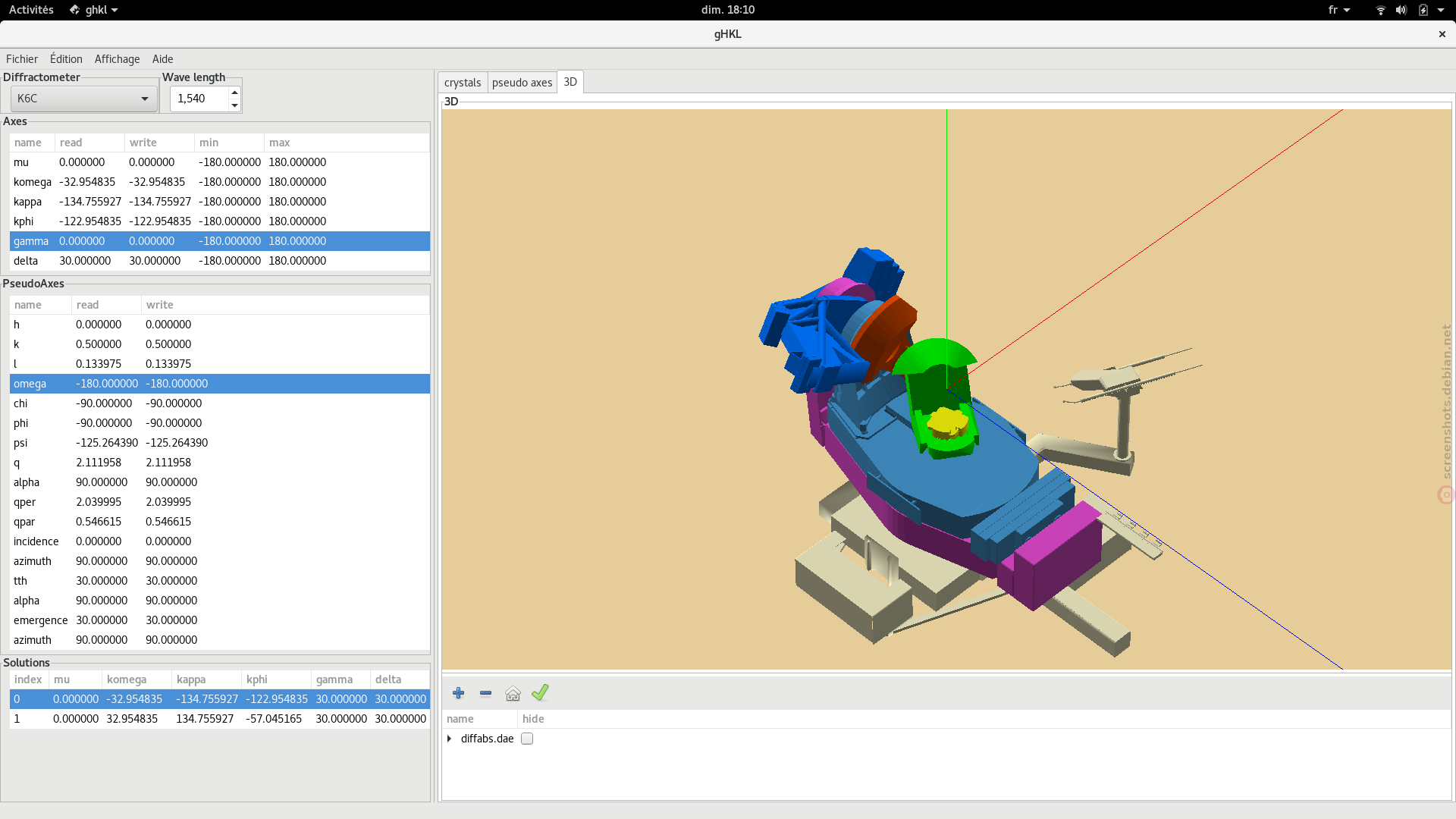 The hkl library is a framework for diffraction computation and diffractometer control, heavily used at the SOLEIL synchrotron. It supports various types of diffractometer geometry: Eulerian 4-circle, Eulerian 6-circle, kappa 4-circle, kappa 6-circle, and z-axis geometry. For each of these it provides several numerically computed modes, such as bisector and constant psi.

This package provides a gui on top of the hkl library.
Project site:
http://www.synchrotron-soleil.fr/portal/page/portal/Instrumentation/EnvironnementInstrumental/hkl
Reviews
Quisque aliquet tincidunt turpis eget euismod. Nullam a arcu nec tortor placerat dictum. Sed a orci id metus sollicitudin consequat cursus sed felis. Cras euismod mi ac orci iaculis tempor. Nullam eget suscipit sapien. Nulla eu viverra arcu. Sed in sem sit amet justo porta eleifend. Nam aliquet iaculis tincidunt.