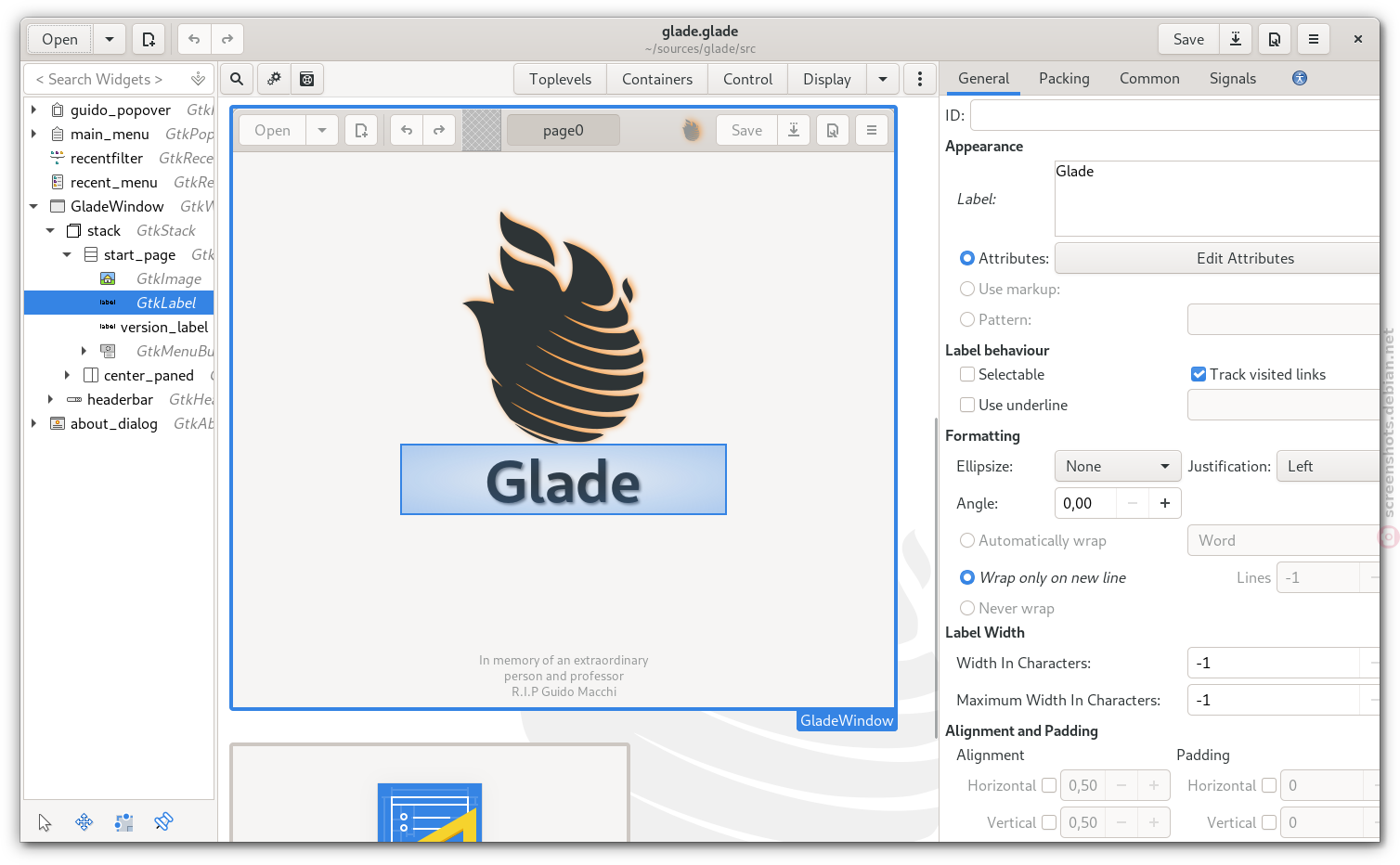 Glade is a RAD tool to enable quick and easy development of user interfaces for the GTK+ toolkit.

The user interfaces designed in Glade are stored in the well-known XML format, enabling easy integration with external tools. You will probably want to use it with tools such as libglade, which can load the XML files and create the interfaces at runtime.

This version is more modular than previous ones, so you can install modules to add additional widgets for Glade to use.
Project site:
http://glade.gnome.org
Reviews
Quisque aliquet tincidunt turpis eget euismod. Nullam a arcu nec tortor placerat dictum. Sed a orci id metus sollicitudin consequat cursus sed felis. Cras euismod mi ac orci iaculis tempor. Nullam eget suscipit sapien. Nulla eu viverra arcu. Sed in sem sit amet justo porta eleifend. Nam aliquet iaculis tincidunt.
Related
glade-gnome
We should render this packages through an ajax call