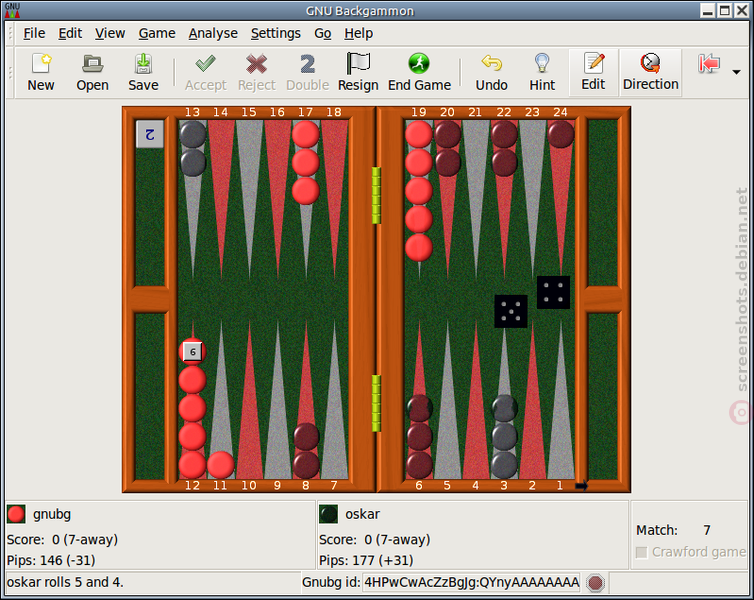 GNU Backgammon is a strong backgammon program (world-class with a bearoff database installed) usable either as an engine by other programs or as a standalone backgammon game. In addition to supporting simple play, it also has extensive analysis features, a tutor mode, adjustable difficulty, and support for exporting annotated games. It can be played either from a GTK+ graphical interface, optionally with a 3D board, or from a simple text console.

GNU Backgammon is still under initial development and should be considered beta software.
Project site:
http://www.gnubg.org/
Reviews
Quisque aliquet tincidunt turpis eget euismod. Nullam a arcu nec tortor placerat dictum. Sed a orci id metus sollicitudin consequat cursus sed felis. Cras euismod mi ac orci iaculis tempor. Nullam eget suscipit sapien. Nulla eu viverra arcu. Sed in sem sit amet justo porta eleifend. Nam aliquet iaculis tincidunt.
Related
kbackgammon
We should render this packages through an ajax call