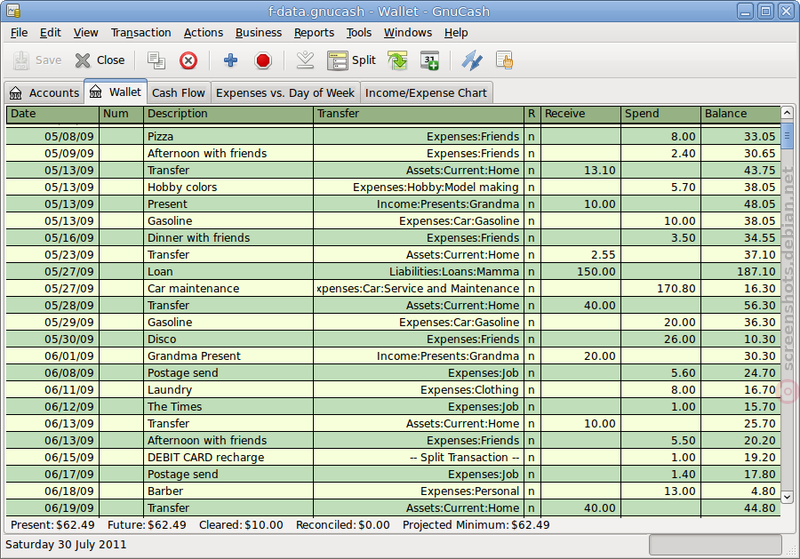 Gnucash provides accounting functions suitable for use by small businesses and individuals. It can track finances in multiple accounts, keeping running and reconciled balances. There is support for customer, vendor and employee processing. It has an X based graphical user interface, double entry, a hierarchy of accounts, expense accounts (categories), and can import Quicken QIF files and OFX files.
Project site:
http://www.gnucash.org/
Reviews
Quisque aliquet tincidunt turpis eget euismod. Nullam a arcu nec tortor placerat dictum. Sed a orci id metus sollicitudin consequat cursus sed felis. Cras euismod mi ac orci iaculis tempor. Nullam eget suscipit sapien. Nulla eu viverra arcu. Sed in sem sit amet justo porta eleifend. Nam aliquet iaculis tincidunt.