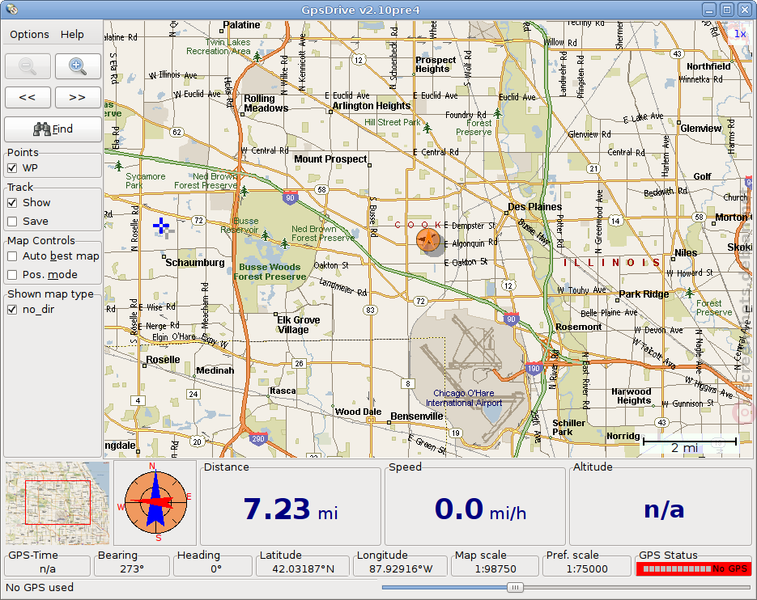 Map-based navigation system that displays the current position provided by a GPS receiver on a zoomable map. Maps can be downloaded from different map providers or rendered on-the-fly using the OpenStreetMap dataset.

Route planning, optionally with spoken directions, is supported through waypoints.
Project site:
http://gpsdrive.de
Reviews
Quisque aliquet tincidunt turpis eget euismod. Nullam a arcu nec tortor placerat dictum. Sed a orci id metus sollicitudin consequat cursus sed felis. Cras euismod mi ac orci iaculis tempor. Nullam eget suscipit sapien. Nulla eu viverra arcu. Sed in sem sit amet justo porta eleifend. Nam aliquet iaculis tincidunt.
Related
flite | festival, osm2pgsql, mysql-server, postgresql-8.4-postgis
We should render this packages through an ajax call