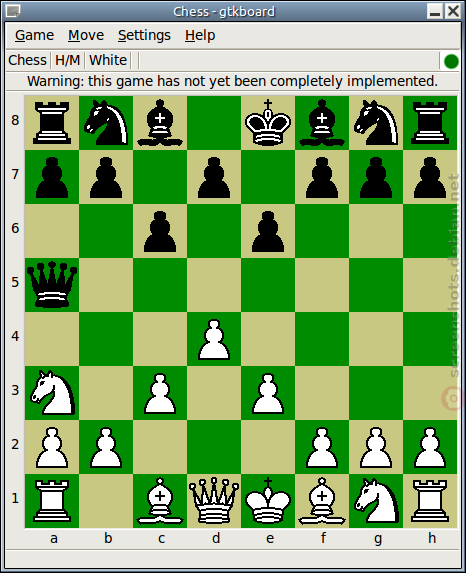 Gtkboard aims to provide a common platform for all board games. All games have a common interface. The first thing you do on starting gtkboard is to select a game from the menu. Currently 18 games are implemented. Of these, Antichess, Ataxx, Fifteen puzzle, Hiq, Memory, Othello, Pentaline, Plot4, Rgb and Samegame are fully implemented. Checkers, Infiltrate, Hypermaze, Mastermind, Maze, and Tetris are partially implemented but playable. Chess, and Pacman are partially implemented and currently unplayable. Some are single player and some are two player games.
Project site:
http://gtkboard.sourceforge.net/
Reviews
Quisque aliquet tincidunt turpis eget euismod. Nullam a arcu nec tortor placerat dictum. Sed a orci id metus sollicitudin consequat cursus sed felis. Cras euismod mi ac orci iaculis tempor. Nullam eget suscipit sapien. Nulla eu viverra arcu. Sed in sem sit amet justo porta eleifend. Nam aliquet iaculis tincidunt.