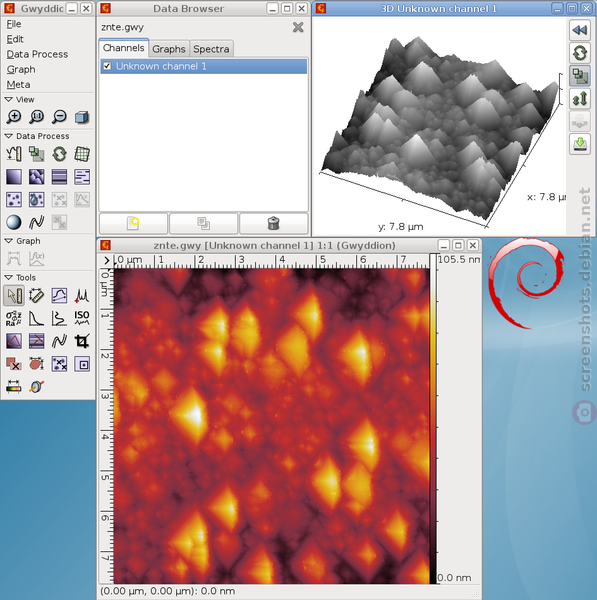 Gwyddion is a modular program for Scanning Probe Microscopy (SPM) data visualization and analysis. It is primarily intended for analysis of height field data obtained by microscopy techniques like Atomic Force Microscopy (AFM), Magnetic Force Microscopy (MFM), Scanning Tunneling Microscopy (STM), Near-field Scanning Optical Microscopy (SNOM or NSOM) and others. However, it can be used for arbitrary height field and image analysis.

This package contains the main application and its modules. It also contains a GNOME (and Xfce) thumbnailer which creates previews for all file types known to Gwyddion.

Gwyddion's Python scripting interface Pygwy is also included.
Project site:
http://gwyddion.net/
Reviews
Quisque aliquet tincidunt turpis eget euismod. Nullam a arcu nec tortor placerat dictum. Sed a orci id metus sollicitudin consequat cursus sed felis. Cras euismod mi ac orci iaculis tempor. Nullam eget suscipit sapien. Nulla eu viverra arcu. Sed in sem sit amet justo porta eleifend. Nam aliquet iaculis tincidunt.
Related
gwyddion-plugins
We should render this packages through an ajax call