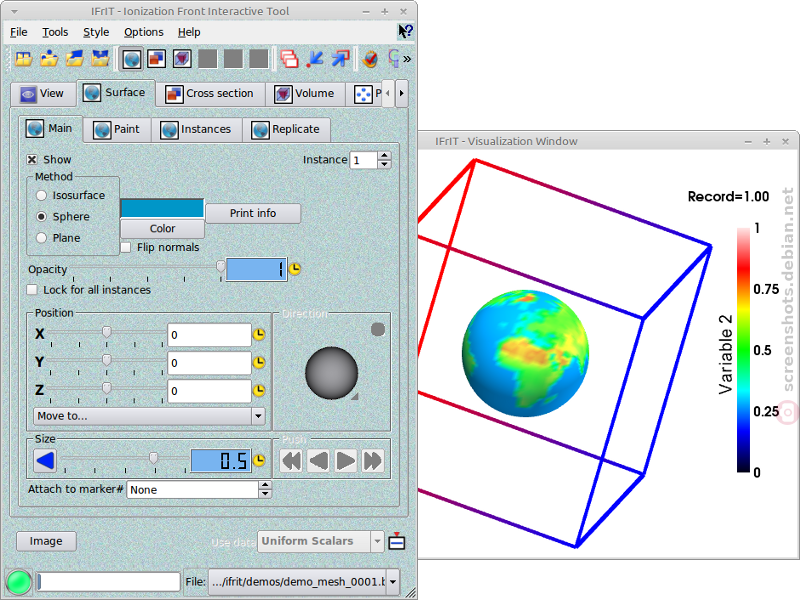 IFRIT (the Ionization FRont Interactive Tool) has its origins (and hence name) in a specialized utility designed to visualize ionization fronts in cosmological numerical simulations. IFRIT, however, has outgrown its origins and now can visualize general data sets as well.

IFRIT is written in C++ and is based on two state-of-the-art toolkits: the Visualization ToolKit (VTK) and a GUI toolkit QT.
Project site:
http://home.fnal.gov/~gnedin/IFRIT/
Reviews
Quisque aliquet tincidunt turpis eget euismod. Nullam a arcu nec tortor placerat dictum. Sed a orci id metus sollicitudin consequat cursus sed felis. Cras euismod mi ac orci iaculis tempor. Nullam eget suscipit sapien. Nulla eu viverra arcu. Sed in sem sit amet justo porta eleifend. Nam aliquet iaculis tincidunt.