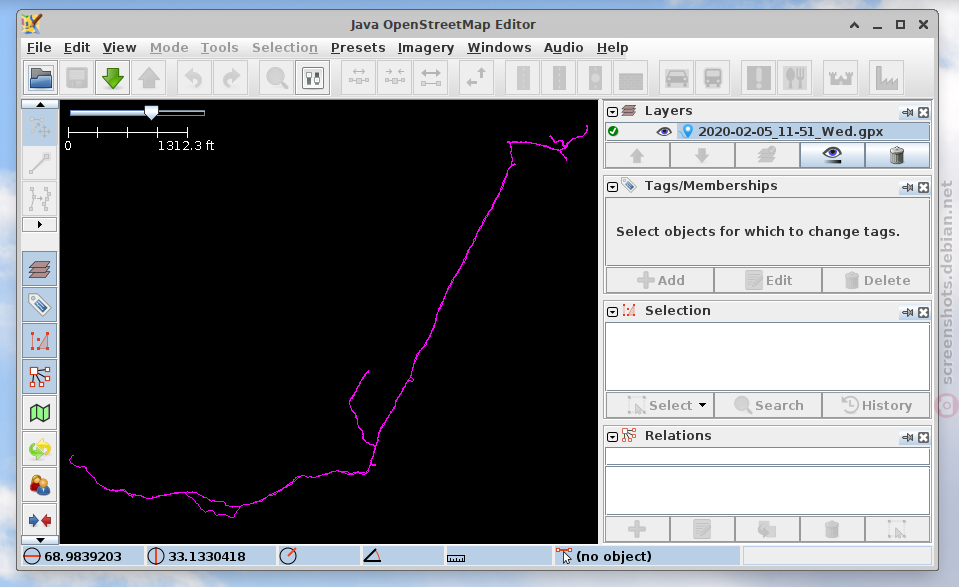 JOSM is an editor for OpenStreetMap (OSM) written in Java. The current version supports stand alone GPX tracks, GPX track data from OSM database and existing nodes, line segments and metadata tags from the OSM database.

OpenStreetMap is a project aimed squarely at creating and providing free geographic data such as street maps to anyone who wants them. The project was started because most maps you think of as free actually have legal or technical restrictions on their use, holding back people from using them in creative, productive or unexpected ways.
Project site:
http://josm.openstreetmap.de
Reviews
Quisque aliquet tincidunt turpis eget euismod. Nullam a arcu nec tortor placerat dictum. Sed a orci id metus sollicitudin consequat cursus sed felis. Cras euismod mi ac orci iaculis tempor. Nullam eget suscipit sapien. Nulla eu viverra arcu. Sed in sem sit amet justo porta eleifend. Nam aliquet iaculis tincidunt.