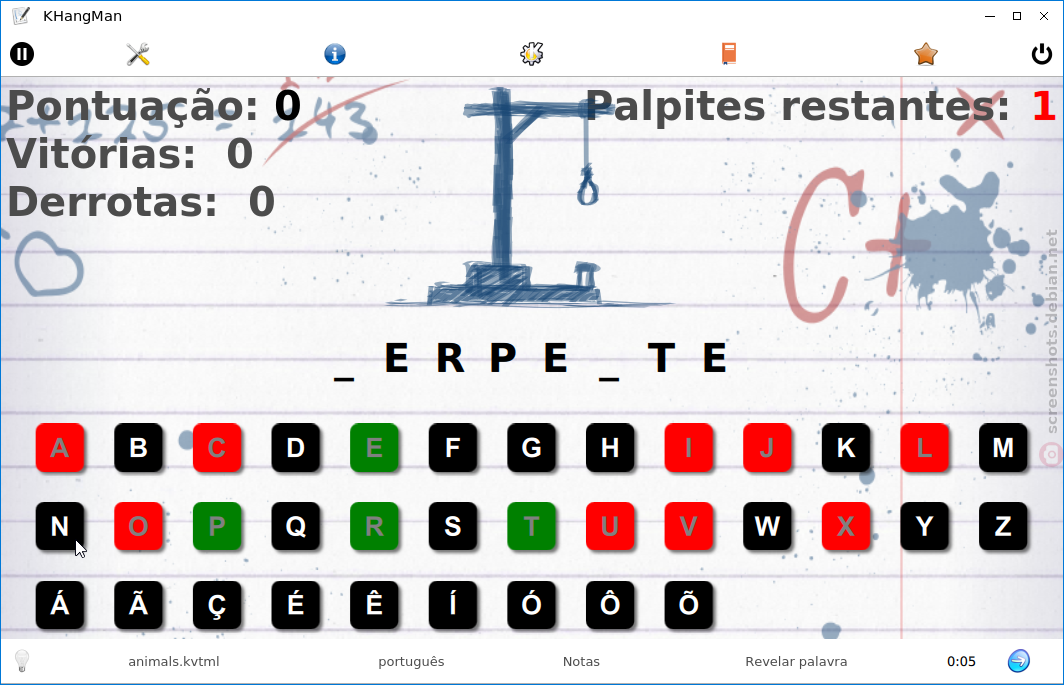 KHangMan is the well-known Hangman game, aimed towards children aged 6 and above.

It picks a random word which the player must reveal by guessing if it contains certain letters. As the player guesses letters, the word is gradually revealed, but 10 wrong guesses will end the game.

This package is part of the KDE education module.
Project site:
http://edu.kde.org/
Reviews
Quisque aliquet tincidunt turpis eget euismod. Nullam a arcu nec tortor placerat dictum. Sed a orci id metus sollicitudin consequat cursus sed felis. Cras euismod mi ac orci iaculis tempor. Nullam eget suscipit sapien. Nulla eu viverra arcu. Sed in sem sit amet justo porta eleifend. Nam aliquet iaculis tincidunt.
Related
khelpcenter4
We should render this packages through an ajax call