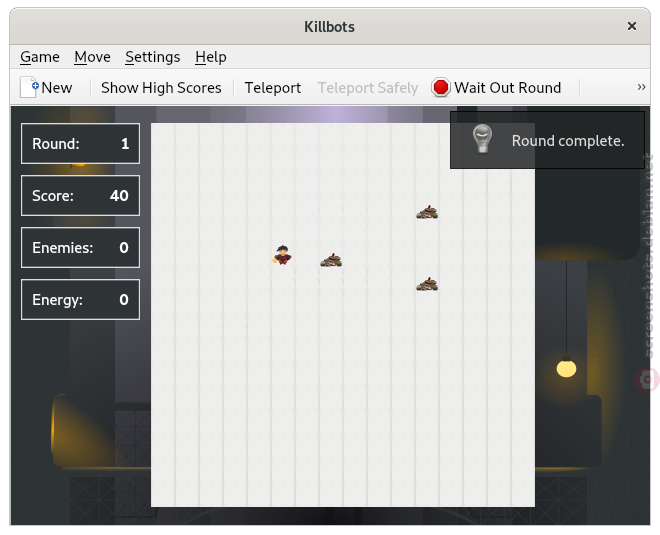 killbots is a simple game of evading killer robots. The robots are numerous and their sole objective is to destroy you. Fortunately for you, their creator has focused on quantity rather than quality and as a result the robots are severely lacking in intelligence. Your superior wit and a fancy teleportation device are your only weapons against the never-ending stream of mindless automatons.

This package is part of the KDE games module.
Project site:
http://games.kde.org/
Reviews
Quisque aliquet tincidunt turpis eget euismod. Nullam a arcu nec tortor placerat dictum. Sed a orci id metus sollicitudin consequat cursus sed felis. Cras euismod mi ac orci iaculis tempor. Nullam eget suscipit sapien. Nulla eu viverra arcu. Sed in sem sit amet justo porta eleifend. Nam aliquet iaculis tincidunt.