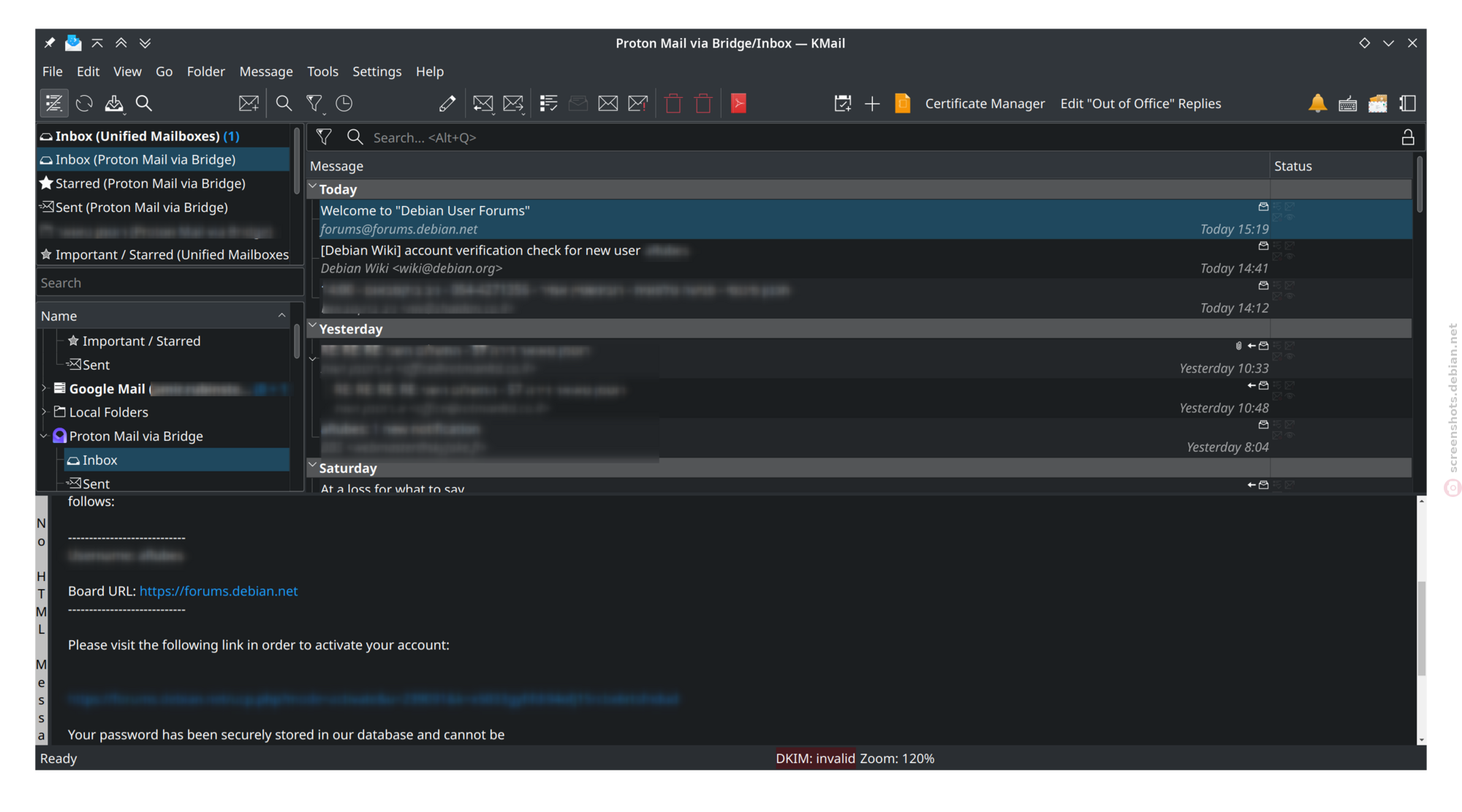 KMail is a fully-featured email client that fits nicely into the KDE desktop. It has features such as support for IMAP, POP3, multiple accounts, mail filtering and sorting, PGP/GnuPG privacy, and inline attachments.

This package also contains Nepomuk EMail Feeder Akonadi Agent.

This package is part of the KDE PIM module.
Project site:
http://kontact.kde.org/kmail/
Reviews
Quisque aliquet tincidunt turpis eget euismod. Nullam a arcu nec tortor placerat dictum. Sed a orci id metus sollicitudin consequat cursus sed felis. Cras euismod mi ac orci iaculis tempor. Nullam eget suscipit sapien. Nulla eu viverra arcu. Sed in sem sit amet justo porta eleifend. Nam aliquet iaculis tincidunt.
Related
kaddressbook, procmail, kleopatra, spamassassin | bogofilter | spambayes | bsfilter | crm114, clamav
We should render this packages through an ajax call