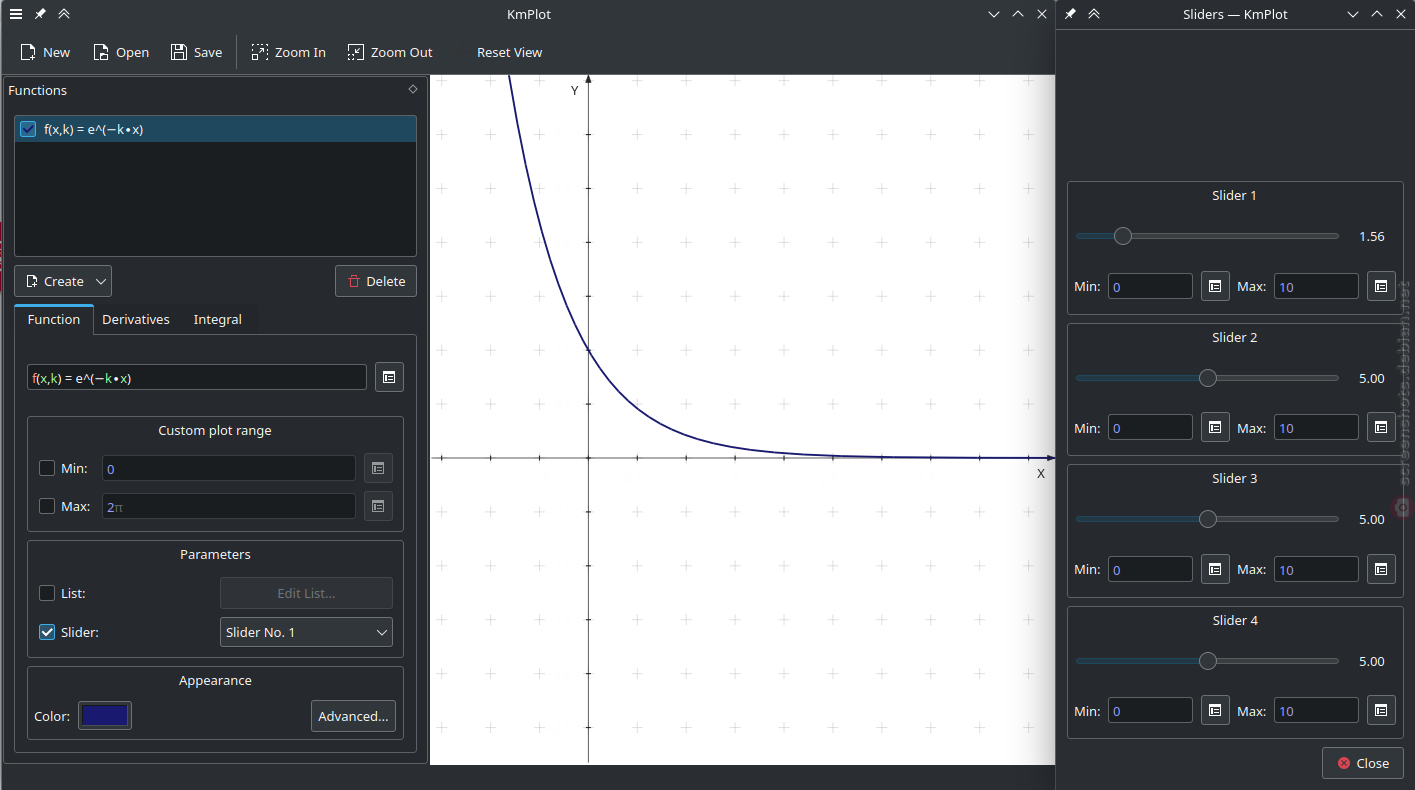 KmPlot is a powerful mathematical plotter KDE, capable of plotting multiple functions simultaneously and combining them into new functions.

Cartesian, parametric, and differential functions are supported, as well as functions using polar coordinates. Plots are printed with high precision at the correct aspect ratio.

KmPlot also provides numerical and visual features such as filling and calculating the area between the plot and the first axis, finding maxima and minima, changing function parameters dynamically, and plotting derivatives and integral functions.

This package is part of the KDE education module.
Project site:
http://edu.kde.org/
Reviews
Quisque aliquet tincidunt turpis eget euismod. Nullam a arcu nec tortor placerat dictum. Sed a orci id metus sollicitudin consequat cursus sed felis. Cras euismod mi ac orci iaculis tempor. Nullam eget suscipit sapien. Nulla eu viverra arcu. Sed in sem sit amet justo porta eleifend. Nam aliquet iaculis tincidunt.
Related
khelpcenter4
We should render this packages through an ajax call