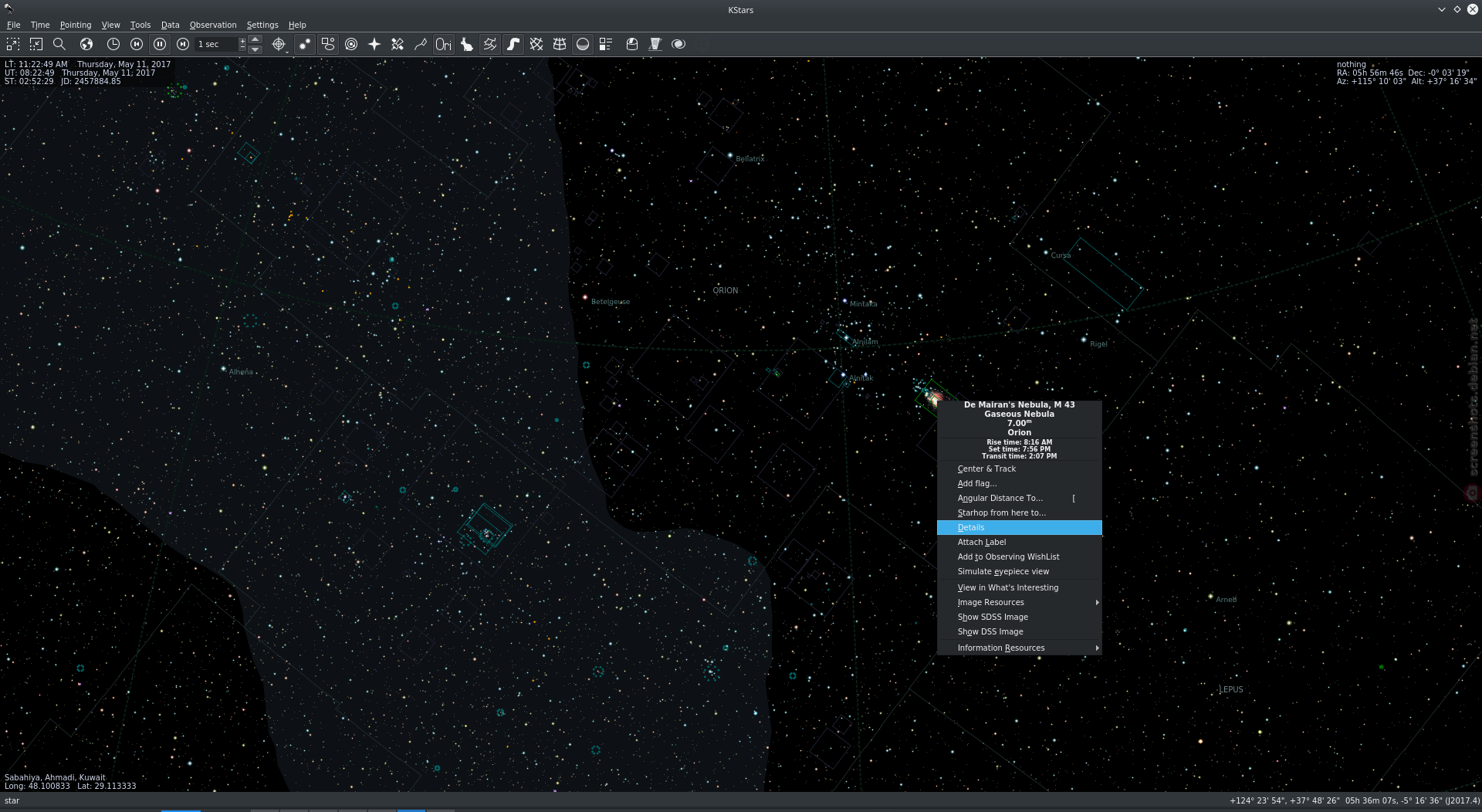 KStars is a desktop planetarium for KDE, depicting an accurate graphical simulation of the night sky, from any location on Earth, at any date and time. The display includes 130,000 stars, 13,000 deep-sky objects, all 8 planets, the Sun and Moon, and thousands of comets and asteroids. It includes tools for astronomical calculations and can control telescopes and cameras.

This package is part of the KDE education module.
Project site:
http://edu.kde.org/
Reviews
Quisque aliquet tincidunt turpis eget euismod. Nullam a arcu nec tortor placerat dictum. Sed a orci id metus sollicitudin consequat cursus sed felis. Cras euismod mi ac orci iaculis tempor. Nullam eget suscipit sapien. Nulla eu viverra arcu. Sed in sem sit amet justo porta eleifend. Nam aliquet iaculis tincidunt.
Related
konqueror, khelpcenter4
We should render this packages through an ajax call