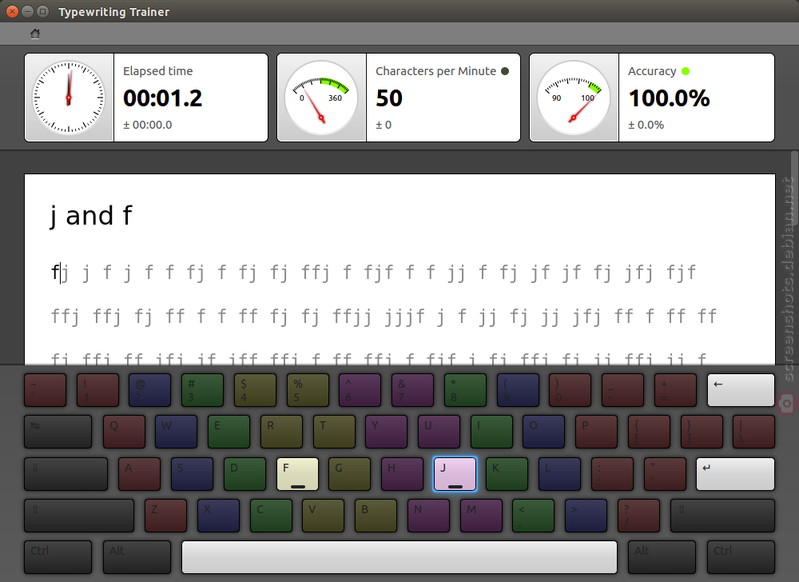 KTouch is an aid for learning how to type with speed and accuracy. It provides a sample text to type and indicates which fingers should be used for each key.

A collection of lessons are included for a wide range of different languages and keyboard layouts, and typing statistics are used to dynamically adjust the level of difficulty.

This package is part of the KDE education module.
Project site:
http://edu.kde.org/
Reviews
Quisque aliquet tincidunt turpis eget euismod. Nullam a arcu nec tortor placerat dictum. Sed a orci id metus sollicitudin consequat cursus sed felis. Cras euismod mi ac orci iaculis tempor. Nullam eget suscipit sapien. Nulla eu viverra arcu. Sed in sem sit amet justo porta eleifend. Nam aliquet iaculis tincidunt.
Related
khelpcenter4
We should render this packages through an ajax call