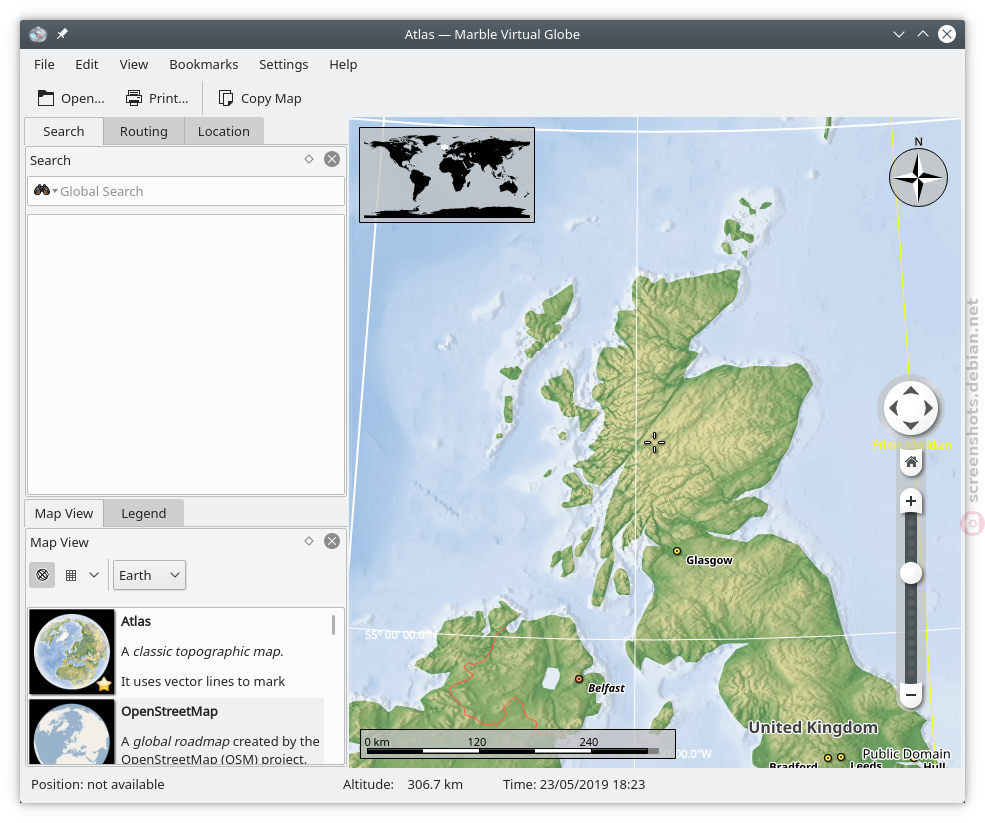 Marble is a generic geographical map widget and framework for KDE applications. The Marble widget shows the earth as a sphere but does not require hardware acceleration. A minimal set of geographical data is included, so it can be used without an internet connection.

This package is part of the KDE education module.
Project site:
http://edu.kde.org/
Reviews
Quisque aliquet tincidunt turpis eget euismod. Nullam a arcu nec tortor placerat dictum. Sed a orci id metus sollicitudin consequat cursus sed felis. Cras euismod mi ac orci iaculis tempor. Nullam eget suscipit sapien. Nulla eu viverra arcu. Sed in sem sit amet justo porta eleifend. Nam aliquet iaculis tincidunt.