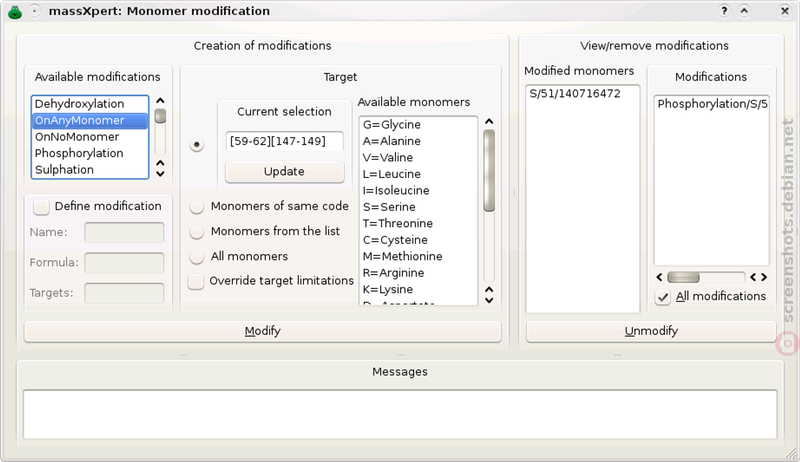 massXpert is a program to simulate and analyse mass spectrometric data obtained on linear (bio-)polymers. It is the successor of GNU polyxmass.

Four modules allow:
- making brand new polymer chemistry definitions;
- using the definitions to perform easy calculations in a desktop
calculator-like manner;
- performing sophisticated polymer sequence editing and simulations;
- perform m/z list comparisons;
Chemical simulations encompass cleavage (either chemical or enzymatic), gas-phase fragmentations, chemical modification of any monomer in the polymer sequence, cross-linking of monomers in the sequence, arbitrary mass searches, calculation of the isotopic pattern...
Project site:
http://www.massxpert.org
Reviews
Quisque aliquet tincidunt turpis eget euismod. Nullam a arcu nec tortor placerat dictum. Sed a orci id metus sollicitudin consequat cursus sed felis. Cras euismod mi ac orci iaculis tempor. Nullam eget suscipit sapien. Nulla eu viverra arcu. Sed in sem sit amet justo porta eleifend. Nam aliquet iaculis tincidunt.
Related
massxpert-doc
We should render this packages through an ajax call