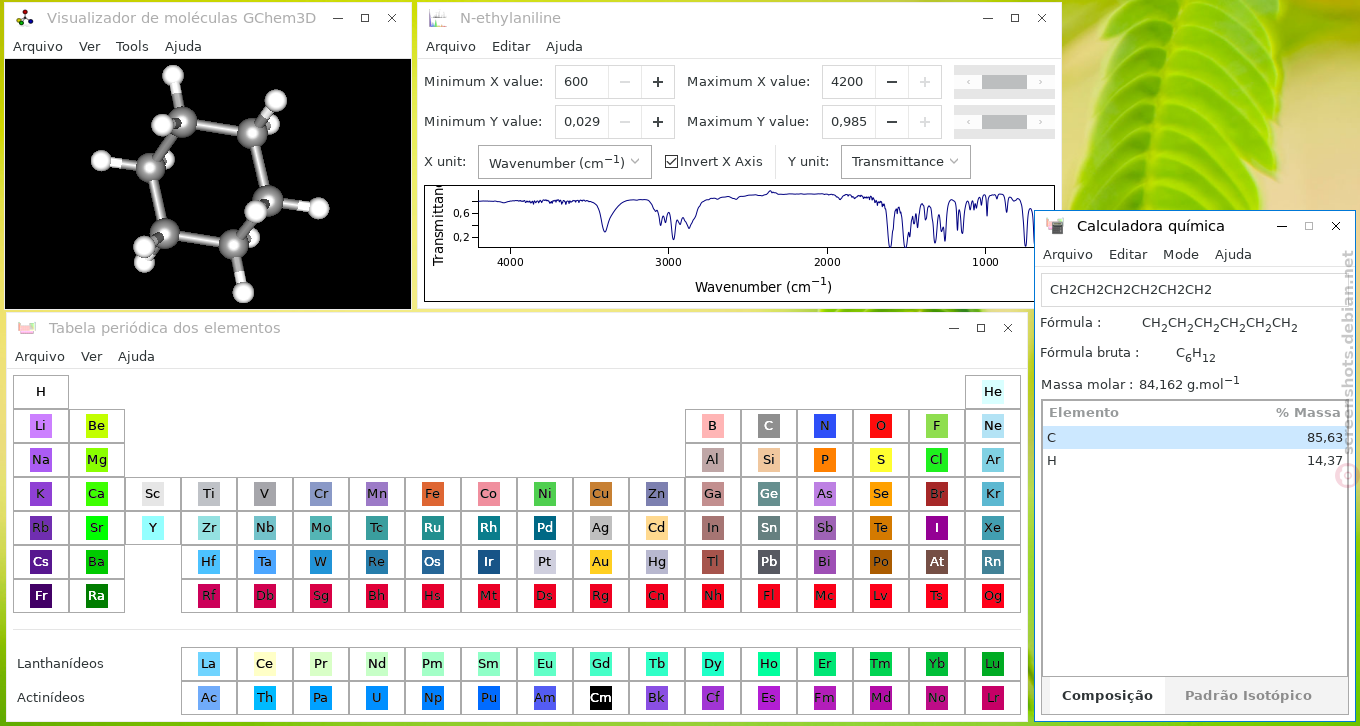 The GNOME Chemistry Utils provide C++ classes and Gtk+-2 widgets related to chemistry. They will be used in future versions of both gcrystal and gchempaint.

This package provides 4 applications:

* a molecular structures viewer (GChem3D)
* a molar mass calculator (GChemCalc)
* a periodic table of the elements (GChemTable)
* a spectra viewer (GSpectrum)

Project site:
http://www.nongnu.org/gchemutils/
Reviews
Quisque aliquet tincidunt turpis eget euismod. Nullam a arcu nec tortor placerat dictum. Sed a orci id metus sollicitudin consequat cursus sed felis. Cras euismod mi ac orci iaculis tempor. Nullam eget suscipit sapien. Nulla eu viverra arcu. Sed in sem sit amet justo porta eleifend. Nam aliquet iaculis tincidunt.
Related
gchempaint, gcrystal
We should render this packages through an ajax call