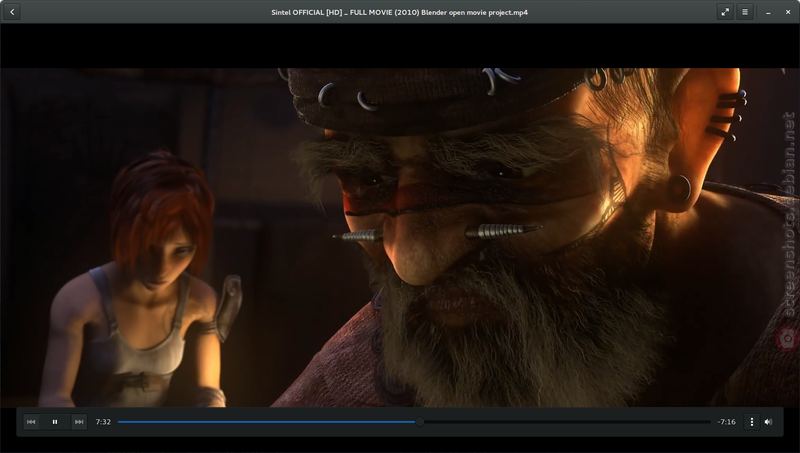 Totem is a simple yet featureful media player for GNOME which can read a large number of file formats. It features :

* Shoutcast, m3u, asx, SMIL and ra playlists support
* DVD (with menus), VCD and Digital CD (with CDDB) playback
* TV-Out configuration with optional resolution switching
* 4.0, 5.0, 5.1 and stereo audio output
* Full-screen mode (move your mouse and you get nice controls) with
Xinerama, dual-head and RandR support
* Aspect ratio toggling, scaling based on the video's original size
* Full keyboard control
* Simple playlist with repeat mode and saving feature
* GNOME, Nautilus and GIO integration
* Screenshot of the current movie
* Brightness and Contrast control
* Visualisation plugin when playing audio-only files
* Video thumbnailer for nautilus
* Nautilus properties page
* Works on remote displays
* DVD, VCD and OGG/OGM subtitles with automatic language selection
* Extensible with plugins

Project site:
http://www.gnome.org/projects/totem/
Reviews
Quisque aliquet tincidunt turpis eget euismod. Nullam a arcu nec tortor placerat dictum. Sed a orci id metus sollicitudin consequat cursus sed felis. Cras euismod mi ac orci iaculis tempor. Nullam eget suscipit sapien. Nulla eu viverra arcu. Sed in sem sit amet justo porta eleifend. Nam aliquet iaculis tincidunt.
Related
gnome-codec-install, gstreamer0.10-pulseaudio (>= 0.10.16-5), gstreamer0.10-plugins-ugly, gstreamer0.10-plugins-bad, gstreamer0.10-ffmpeg
We should render this packages through an ajax call