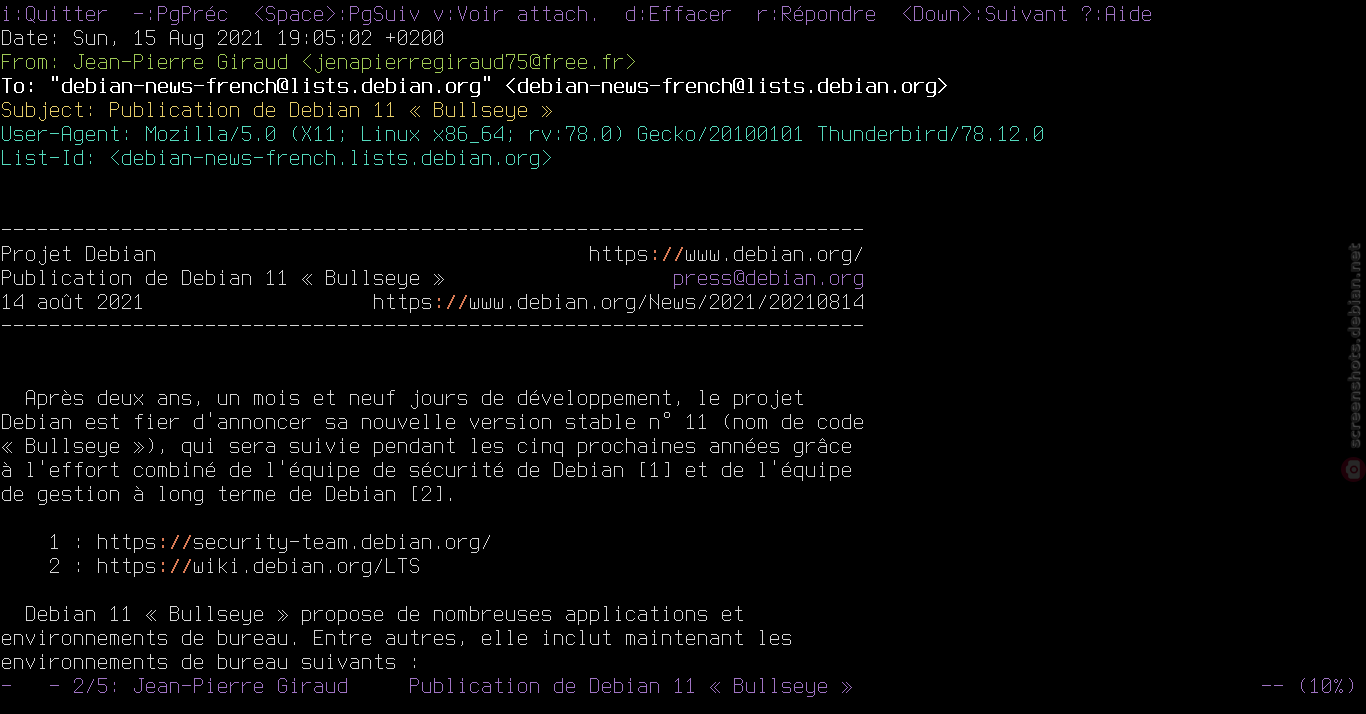 Mutt is a sophisticated text-based Mail User Agent. Some highlights:

* MIME support (including RFC1522 encoding/decoding of 8-bit message
headers and UTF-8 support).
* PGP/MIME support (RFC 2015).
* Advanced IMAP client supporting SSL encryption and SASL authentication.
* POP3 support.
* ESMTP support.
* Message threading (both strict and non-strict).
* Keybindings are configurable, default keybindings are much like ELM;
Mush and PINE-like ones are provided as examples.
* Handles MMDF, MH and Maildir in addition to regular mbox format.
* Messages may be (indefinitely) postponed.
* Colour support.
* Highly configurable through easy but powerful rc file.

Project site:
http://www.mutt.org/
Reviews
Quisque aliquet tincidunt turpis eget euismod. Nullam a arcu nec tortor placerat dictum. Sed a orci id metus sollicitudin consequat cursus sed felis. Cras euismod mi ac orci iaculis tempor. Nullam eget suscipit sapien. Nulla eu viverra arcu. Sed in sem sit amet justo porta eleifend. Nam aliquet iaculis tincidunt.
Related
urlview, aspell | ispell, gnupg, mixmaster, openssl, ca-certificates
We should render this packages through an ajax call