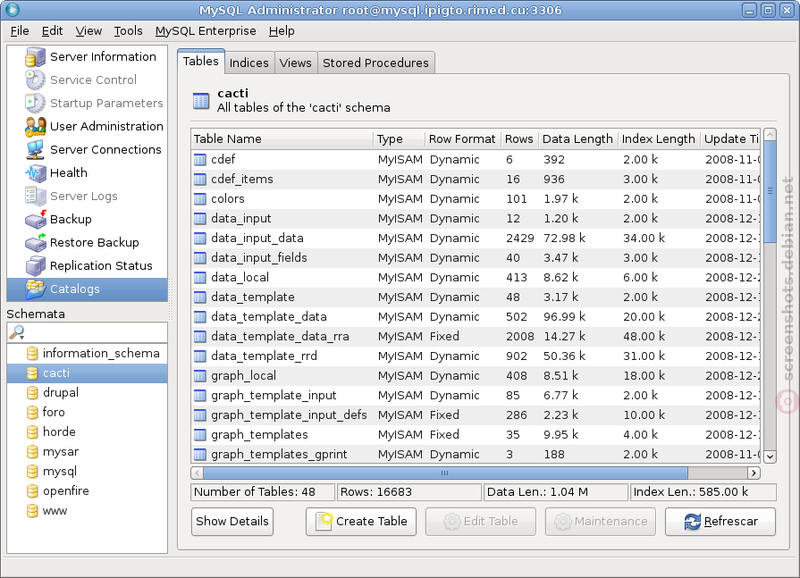 MySQL Administrator is a powerful visual administration console that enables you to easily administer your MySQL environment and gain significantly better visibility into how your databases are operating.

MySQL Administrator integrates database management and maintenance into a single, seamless environment, with a clear interface.
Project site:
http://dev.mysql.com/downloads/gui-tools/5.0.html
Reviews
Quisque aliquet tincidunt turpis eget euismod. Nullam a arcu nec tortor placerat dictum. Sed a orci id metus sollicitudin consequat cursus sed felis. Cras euismod mi ac orci iaculis tempor. Nullam eget suscipit sapien. Nulla eu viverra arcu. Sed in sem sit amet justo porta eleifend. Nam aliquet iaculis tincidunt.