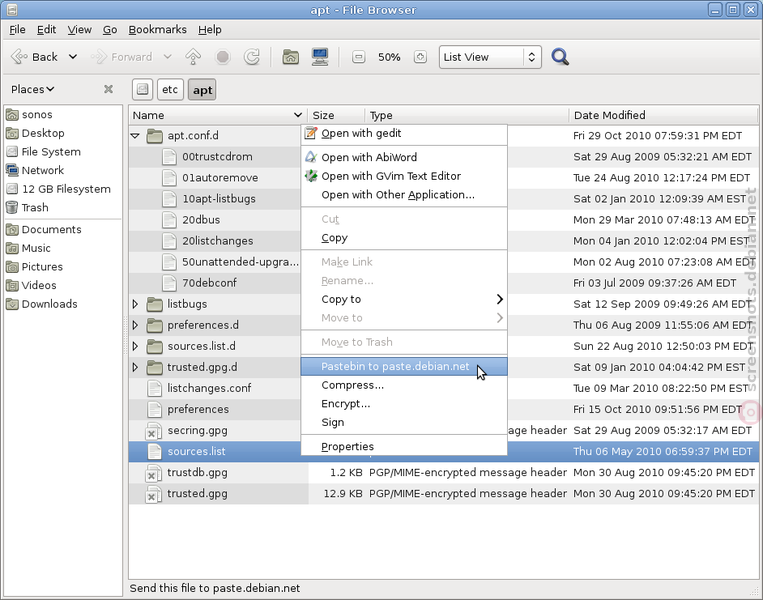 nautilus-pastebin is a Nautilus extension written in Python, which allows users to upload text-only files to a pastebin service just by right-clicking on them.

After sending the files, a notification will be shown and the paste URL copied into the clipboard.

Users can also customize the extension's behaviour just by using nautilus-pastebin-configurator, an easy-to-use configuration tool.
Project site:
https://launchpad.net/nautilus-pastebin
Reviews
Quisque aliquet tincidunt turpis eget euismod. Nullam a arcu nec tortor placerat dictum. Sed a orci id metus sollicitudin consequat cursus sed felis. Cras euismod mi ac orci iaculis tempor. Nullam eget suscipit sapien. Nulla eu viverra arcu. Sed in sem sit amet justo porta eleifend. Nam aliquet iaculis tincidunt.