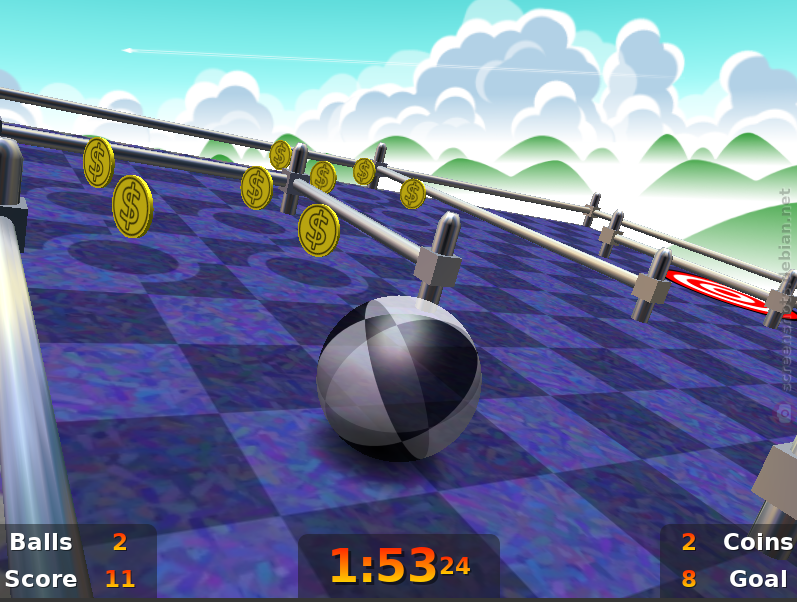 In the grand tradition of Marble Madness and Super Monkey Ball, Neverball has you guide a rolling ball through dangerous territory. Balance on narrow bridges, navigate mazes, ride moving platforms, and dodge pushers and shovers to get to the goal. Race against the clock to collect coins to earn extra balls.
Project site:
http://neverball.org/
Reviews
Quisque aliquet tincidunt turpis eget euismod. Nullam a arcu nec tortor placerat dictum. Sed a orci id metus sollicitudin consequat cursus sed felis. Cras euismod mi ac orci iaculis tempor. Nullam eget suscipit sapien. Nulla eu viverra arcu. Sed in sem sit amet justo porta eleifend. Nam aliquet iaculis tincidunt.
Related
neverputt
We should render this packages through an ajax call