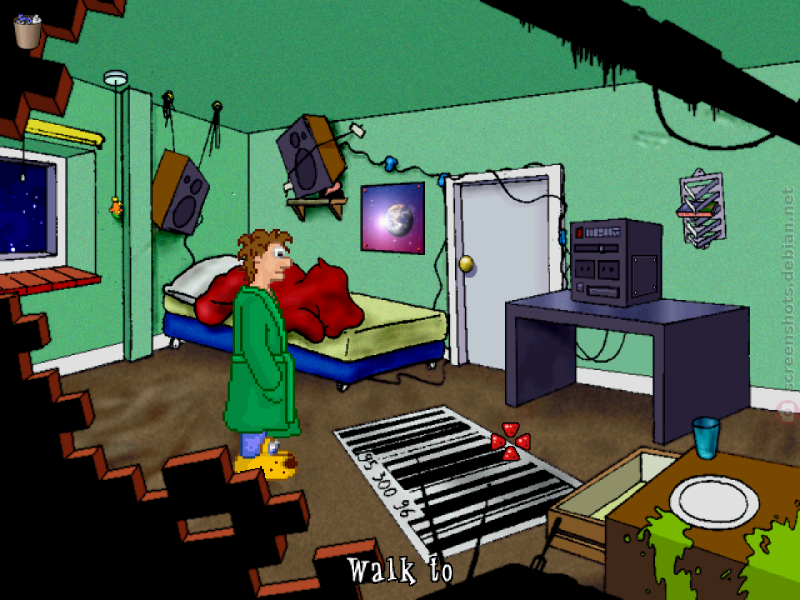 Ever woken up in the middle of the night to find you've been kidnapped... and so's your bedroom? Ever had to fend for yourself in the face of strangely hypnotic music, alien doctors, talking computers a-plenty and half-finished bathrooms? Ever found something unpleasant in a burger?

If so, Out Of Order should play like any other day in your life.

Otherwise, it's an experience not to be missed.
Reviews
Quisque aliquet tincidunt turpis eget euismod. Nullam a arcu nec tortor placerat dictum. Sed a orci id metus sollicitudin consequat cursus sed felis. Cras euismod mi ac orci iaculis tempor. Nullam eget suscipit sapien. Nulla eu viverra arcu. Sed in sem sit amet justo porta eleifend. Nam aliquet iaculis tincidunt.